Facts of Tibet
Tibet is one of the most ancient, mysterious, and fascinating must-visit destinations. It was only recently introduced to the western world and tourists. It is located in the southwest frontier of China. Tibet covers a total land area of 1.22 million square kilometers. With an average elevation of 4500m and housing the overwhelming beauty of the world's highest mountains, Tibet is regarded as the roof of the world.
Country name: Tibet (Mandarin: Xi Zang)
Capital: Lhasa
Area: 1,220,000 square kilometers
Neighbor Countries: Nepal, India, Bhutan, Burma, China
Population: 1,890,000
Provinces: U-Tsang (Central Tibet), Amdo (North-East Tibet), Kham (South-East Tibet)
Language: Tibetan, Mandarin
Average Elevation: 4,500m
Temperature: July 58 degrees Fahrenheit (14 degrees Celsius), January 24 degrees Fahrenheit (-4 degrees Celsius).
Geography: Tibet is divided into three geographical regions, the East, North, and South. The Eastern region is mainly forest, occupying approximately one-fourth of the total land. The Northern region is an open pasture where nomads, sheep, and yak inhabit. This region occupies approximately half of Tibet. The Southern and central region is mainly agricultural, occupying about one-fourth of the total area. People in Tibet:
The majority of the Tibetan population are Tibetans. During your visit, your heart will be warmed and touched by the big smile and strong spiritual faith of the Tibetan people. The major occupation of Tibetans is farming and husbandry. Farmers produce barley, wheat, peas, and grape seeds. As the Northern half of Tibet is covered by grasslands it is the home of nomads, yak, and sheep.
Culture & Religion:
Religion and spirituality are extremely important to Tibetans and have influence over all aspects of their lives and are deeply ingrained into their cultural heritages. Bon is the ancient traditional religion of Tibet.
Festivals in Tibet:
The major festivals celebrated in Tibet are the Tibetan New year, Lantern Festival, Saga Dawa Festival, Gyantse Horse Race & Archery, Changtang Chechen Horse Race Festival, Shotan Festival, Kungbu Traditional Festival, Bathing Festival, and the Harvest Festival.
The climate in Tibet:
Despite the high altitude of the Tibetan Plateau, the daytime temperatures are actually quite mild. Between April and November, the average temperature can range from 14-25 degrees Celsius and the skies are generally clear and blue. From July to August there can be an odd shower during the day. The nights, however, can be very cold and temperatures can drop below 0 degrees Celsius.
Spring (April-May): The ice melts and the weather warms up during spring.
Summer (June- August): The weather is cool in the summer and it is the best travel season of the year.
Fall (September-October): The weather is cool and the sky is clear during fall. It is a pleasant time to hike and trek in Tibet. You can also capture beautiful mountain peaks in this season.
Winter (November- March): Tibet experiences heavy snow in winter, especially in February and March. Due to the heavy snow and blocked roads, entry for foreigners is usually closed.
The best time to travel to Tibet is from May to October, when the weather is not very cold, averaging above 10 degrees Celsius. This is naturally the busiest travel time in Tibet when people come for the warmer weather and higher oxygen content.
Tibet Tour Equipment Checklist:
Down jacket or warm fleece top
Thermal underwear (top and bottom)
Cotton shirts (short and long-sleeved)
Warm cotton trousers
Polarized sunglasses
Beanie or warm woolen hat and gloves
Scarf (to keep out dust as well as cold)
Sandals
Towel
Sleeping bag (for camping/trekking)
Rain Jacket
Strong sun cream and lip protector
Moisturizer
Water bottle
Our Tibet tours will take you to explore the awe-inspiring Himalayan mountain views and beautiful culture in this high land of mystery. However, travel in Tibet comes with some complex permit requirements. My Everest Trip will guide you throughout the application process.
If you are interested in joining us on a Tibetan Tour, here are the tours that we can offer you. If you need more information, please Contact Us.
Entering Tibet from Nepal:
Entering Tibet from Nepal by air or land.
Places of attractions, travel tips, news and more.Recent From Our Blog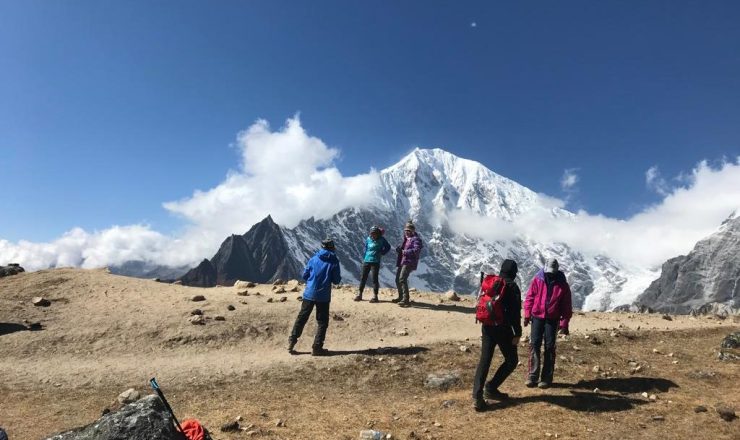 In your view, what should an ideal vacation look like? Let's imagine a place that has a great mountain range in the back, a lush evergreen forest in the front, a cascading river, and a stunning waterfall in the way. Also, imagine a place with traditional people living in colorful villages and a cultural heritage…
Ready for an ultimate trekking destination of Nepal that pushes your trekking experience to a new level? Break the boundaries and make the impossible happen with this 15 days Everest Base Camp- Cho-La Pass – Gokyo Trek. So, let's get started with the basics of where this trek route passes and what it offers. Everest…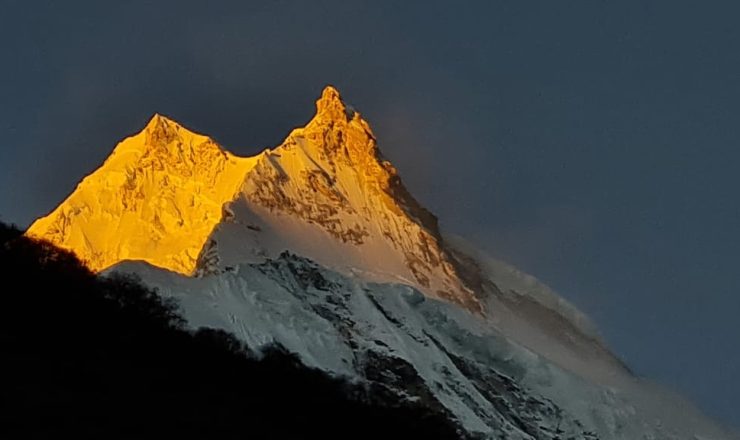 Trekking Region: Manaslu and Annapurna Trekking duration: 14 days, 13 night Maximum altitude: Larkya pass at 5,167 meters Accommodation: Tea house Trek difficultly: Hard Starting point: Soti Khola Ending Point: Dharapani Trek Highlight Experience true wilderness and remoteness of the Jungle trekking route while exploring the Manaslu Base Camp Challenging climb to the Larkya La…