Annapurna Khopra Ridge Trek
Overview
The Kopra Ridge Trek is not only one of the most alluring treks in the Annapurna region but also one of the best choices for someone wishing to try a short trekking route.  The trail is attractively located off of the beaten track, so whilst the Annapurna region itself is inundated with trekkers year-round, a very limited number actually venture to the Kopra Ridge. So it is the perfect choice for anyone wanting a private journey through the still untouched Himalayas.
Whilst it may be a less well-known trek, it still offers all of the delights one could wish for from an Everest trekking experience, including local wildlife, panoramic mountain scenery, beautifully dense forest, insight into Nepali culture and spirituality, and much more.
For the first two days of your trek, you will follow the popular Annapurna trail. However, from the third day, you will be taken off of the central route and diverted through dense forest and remote villages until you find yourself in the hidden spots located towards the Kopra Ridge (3,660m). Along the trail, you can enjoy spectacular views of some of the world's most magnificent mountains, including the Dhaulagiri (8,167m), Annapurna I (8,091m), Annapurna II (7,937m), Macchapuchre (6,997m), and the Nilgiri peaks (7,061m) – and all of this away from the crowds.
Not everyone has the time or the desire to trek for a full 25 days – so this 15-day trek is perfect for anyone wishing to experience the Annapurna Region on a time limit. However, as with all of our treks, this trip is fully customizable and can be done both in a group or as a private trek. So if you would like to know more about the different trek options, difficulties, or costs, then please get in touch with a member of our friendly team. Or, if you would like to read about what it is like to embark on such an experience, you can check out our Kopra Ridge blog.
And don't forget – if you like the sound of this trek, but it isn't quite what you had in mind, then please explore the wide range of other Everest treks, such as the Annapurna Circuit Trek, that we have to offer. Or get in touch and we will help find you your perfect trek!
Read More
Read Less
Your Itinerary
Day 1: Arrival in Kathmandu 
On arrival, you will land at Kathmandu airport, where our friendly team will greet you and take you to your hotel. Depending on what time you arrive, you are free to take a rest, or if you are itching to start exploring, you can spend the rest of the day soaking up the atmosphere of the Capital. You will then have dinner and an overnight stay in a highly recommended hotel in the city center. Dinner and overnight stay at a 3-star hotel in Kathmandu
Day 2: Sightseeing and Trek Preparation
After a welcoming breakfast, today you will have the opportunity to see some of Kathmandu's most famous UNESCO-listed world heritage sights, including Pashupatinath, Boudhanath, and Swayambhunath. Once you return you will meet your guide and begin preparation for your trek.Breakfast and overnight stay at a 3-star hotel in Kathmandu.
Day3: Kathmandu drive tourist bus/flight to Pokhara
Today you can choose between taking a quick 30-minute flight to Pokhara, or a 6-7 hour tourist bus. The bus may seem like a long alternative, but driving through the hills and local villages is a truly exciting way to begin your adventure in Nepal and see what the country has to offer. Whichever route you choose, you will arrive in Pokhara, famous for its beautiful lake and the wonderful bars and restaurants that surround it. Breakfast, Lunch, Dinner, and overnight stay at a 3-star hotel in Pokhara
Day 4: Pokhara drive to Nayapul then trek to Ghandruk
Today we say goodbye to beautiful Pokhara, and drive towards Nayapuland to get a real insight into Nepali rural life. Then, after an energy-boosting lunch, we are finally ready to begin trekking! A short hike for our first day to Ghandruk, one of the most famous Gurung Villages in Nepal. A great spot to spend the night and observe such mountains as the  Annapurna South (7,219 meters), Hiunchuli (6,441 meters), and Machhapuchhre (6,993 meters).
Breakfast, Lunch, Dinner with an overnight stay in a teahouse
Day 5: Ghandruk trek to Tadapani
We can start the day by exploring the traditions of the Gurung community before heading towards Tadapani. This three-hour trek will take you through forests of oak and rhododendron, passing waterfalls and a buffalo pasture en route. On arrival, you will have the opportunity for a panoramic sunset view of Annapurna II, III, and IV amongst others.
Breakfast, Lunch, Dinner with an overnight stay in a teahouse
Day 6: Tadapani trek to Bayeli Kharka
Today, you will leave the main trekking trail and begin to explore off the beaten track. More rhododendron forests pepper our journey, along with oak forests. Before reaching our final destination, the trail ascends through the tree line, before continuing along a ridge to Deurali, which will lead us to Bayeli Kharka. Breakfast, Lunch, Dinner with an overnight stay in a teahouse
Day 7: Bayeli Kharka trek to Upper Chistibung
Today is an early start as we continue on our way to Upper chistibung along the grassy slope ground. We will then pass through pasture lands and grassy ridges hosting Danphe Pheasant. Our trail takes us through numerous villages and right into the heart of rustic Nepal as we arrive in Upper Chistiung to rest for the night.
Breakfast, Lunch, Dinner with an overnight stay in a teahouse
Day 8: Upper Chistibung trek to Kopra Ridge
Day 8 is an uphill trek that explores the fauna or the area – passing through the habitats of wild goats (Himalayan Tahr), and the National Bird of Nepal (Dafne) on the way to the Kopra community. The highlight of today, however, is the visit to the emerald Khayer Lake – a tranquil beauty surrounded by mountain peaks. Breakfast, Lunch, Dinner with an overnight stay in a teahouse
Day 9: Kopra Ridge trek to Swanta Village
Today we start with a downward trail as we return to Upper Chistibung, trailing through terraced farmland and small traditional villages on our way to Swanta Village – complete with traditional houses and the warm hospitality of the Magar people, it's the perfect resting spot. Breakfast, Lunch, Dinner with an overnight stay in a teahouse
Day 10: Swanta Village trek to Ghorepani
Be prepared for a climb today as we begin along the popular trekking route 'Three Thousand Steps'. This really is a challenge, but once we have battled the stairs, the walk levels out and we can venture through more villages and Rhododendrons before reaching Ghorepani. Breakfast, Lunch, Dinner with an overnight stay in a teahouse
Day 11: Visit Poon Hill (3210m) then trek Tikhedhunga (1577m)
Today may be an early start – but it's completely worth it as we catch the sunrise over the Annapurna from Poon Hill. This beautiful start to the day is followed by breakfast before our trek begins. Today is trek is gentle and downhill – which is a treat after the climb the day before – to reach Tikhedhunga. Breakfast, Lunch, Dinner with an overnight stay in a teahouse
Day 12: Tikhedhunga trek to Nayapul drive to Pokahara (850m)
Today is the final day of the trek portion of our journey. It a mostly level trail – with some ups and downs. Enjoy this time to take in the last of the mountains that have kept you company throughout your trip. On arrival at Nayapul, we will drive to Pokhara, where you can spend the evening enjoying your accomplishments and relax in beautiful surroundings. Breakfast, Lunch, Dinner, and overnight stay at a 3-star hotel
Day 13: Pokhara drive tourist bus/flight to Kathmandu
It's time to wave goodbye to the beautiful city of Pokhara and either fly or drive back to Kathmandu. Whether you choose the speedy or scenic route, you are free to spend the rest of your day enjoying the excitement of the Capital – either taking a rest or exploring the city nightlife. Breakfast, Lunch, Dinner, and overnight stay at a 3-star hotel
Day 14: Sightseeing to Boudhanath, Pashupatinath, and Bhaktapur
For the final day of your trip, you can explore some of the world's most infamous heritage sights. Boudhanath, a huge white dome of a temple, has worshippers circling its prayer wheels day and night. Pashupatinath is the Hindu cremation ground with rituals being performed throughout the day. And then we will see Bhaktapur, one of the most ancient districts of the center that will show you how city life used to be. Breakfast, Lunch, Dinner, and overnight stay at a 3-star hotel.
Day 15: Final Departure
It's time to fly home! Say goodbye to Nepal and your fellow trekkers! A member of our friendly team will take you to the airport. Breakfast.
What's included
Airport/hotel pick up and drop off by private car
At least two nights 3-star hotel in Kathmandu bed and Breakfast plan
Meals on full board (breakfast, lunch, and dinner) in whole trekking
Transport From Kathmandu – Pokhara – Kathmandu By Tourist Coach.
Trekking map
An experienced Government license holder guide
Trekking porter/Sherpa who will carry your bags during the trekking
Insurance, salary, equipment, transportation, local tax for guide and porter
Group medical supplies (first aid kit will be available)
All necessary paper works and national park entry permits
Travel and rescue arrangement
TIMS (Trekkers' Information Management System)
All government taxes and tourist service charge
What's not included
Meals in Kathmandu before and after trekking,
Your travel insurance ( Rescue )
Tips for trekking staff and driver
Drinks (hot, cold and alcoholic)
Personal shopping and laundry etc
Personal trekking equipment
Equipment Checklist
Light and expedition weight thermal tops
Sunglasses with UV protection
Fleece jacket or pullover
Sleeping bag rated to 0 degrees (3/4 season)
Fleece Wind-Stopper jacket (optional)
Head lamp (eg Petzl) spare bulbs & batteries
Lightweight thermal gloves
Small padlock to lock trek bag
Underwear (4)
Basic First Aid Kit (see First Aid Medicine below)
Waterproof shell jacket (preferably breathable fabric)
Plastic bags – for keeping items dry inside trek bag
Shorts (2)
Daypack (35-40 litres/2500-3000 cubic inches)
Lightweight cotton long trousers/pants
Camping mattress, eg thermarest pad
Light and expedition weight thermal bottoms
Water bottles (2)
Sun hat or scarf
Toiletries
Warm fleece hat or light balaclava
Small wash towel
T-shirts (2)
Footwear appropriate to the trip
Thin, lightweight (inner socks) (4)
Waterproof shell trousers/pants (preferably breathable fabric)
Join Our Fixed Departures
There are no fixed departure dates available for this trip you can choose your own dates.
Choose a Private Trip
If you already know who you would like to take your adventure with and would prefer to enjoy your 'My Everest Trip' experience with your own group of friends, then we've got good news! All of our trips are also available as private adventures! Our private adventure specialists are on hand to give you a quote or talk you through some of the different options that we offer.
So feel free to give us a call on +977 9851069558 or Email us at [email protected]
Reviews
If you have already travelled with us and want to share your story and experiences to the world please send us your experiences by cliking the button below:
Map
Package Summary
Highlights of Khopra Ridge Trek
Walkthrough Khayar Lake.
Sacrosanct pioneer spot for Hindu individuals.
Catch the dazzling perspectives on Dhaulagiri, Nilgiri, Machhapuchhre, and Annapurna I.
In Springtime you will stroll through the rhododendron blooms Forest.
Coming to Khopra Ridge (3660 meters) which goes through elevated glades and green fields.
We are your ultimate adventure partner.
My Everest Trip is a reliable, Eco-friendly, and experienced tour company in Nepal – so if you're looking for the ultimate  Himalayan adventure, you've come to the right place. Our seasoned guides offer mountain trekking and peak climbing across Nepal, Bhutan, and Tibet – as well as a myriad of jungle safaris, sightseeing, bungee jumping, cycling, and paragliding packages. So to learn more about us click below and choose us as your ultimate adventure partner! Learn More About Us
Why Book With Us
70% Repeat Customers
Guaranteed Departures
Team of destinations Experts
Competitive Prices
99% Success Rate
Places of attractions, travel tips, news and more.Recent From Our Blog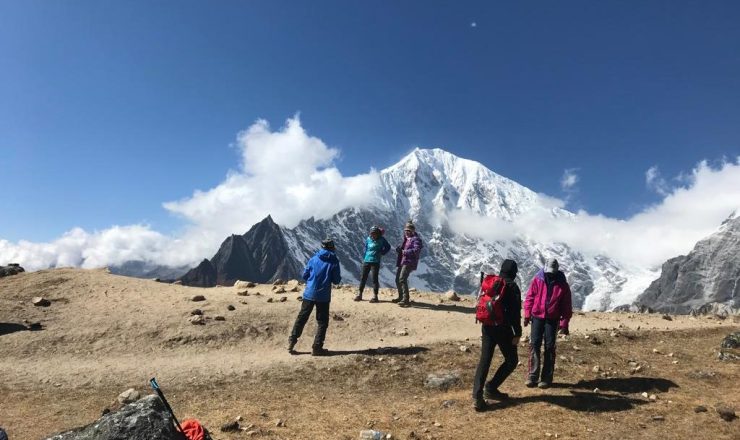 In your view, what should an ideal vacation look like? Let's imagine a place that has a great mountain range in the back, a lush evergreen forest in the front, a cascading river, and a stunning waterfall in the way. Also, imagine a place with traditional people living in colorful villages and a cultural heritage…
Ready for an ultimate trekking destination of Nepal that pushes your trekking experience to a new level? Break the boundaries and make the impossible happen with this 15 days Everest Base Camp- Cho-La Pass – Gokyo Trek. So, let's get started with the basics of where this trek route passes and what it offers. Everest…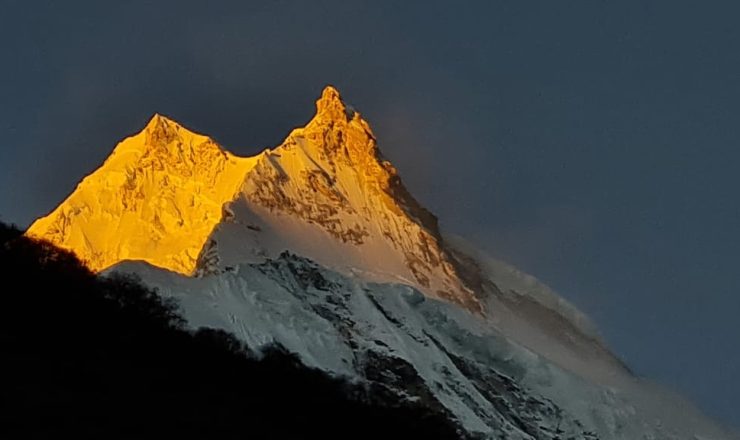 Trekking Region: Manaslu and Annapurna Trekking duration: 14 days, 13 night Maximum altitude: Larkya pass at 5,167 meters Accommodation: Tea house Trek difficultly: Hard Starting point: Soti Khola Ending Point: Dharapani Trek Highlight Experience true wilderness and remoteness of the Jungle trekking route while exploring the Manaslu Base Camp Challenging climb to the Larkya La…