Chitwan Jungle Safari Tour
Overview
The Chitwan Jungle Safari tour is the best way to experience Nepal's wildlife and Tharu Culture. The Chitwan wildlife tour package covers different activities in the jungle and villages near the National parks. During your tour, experience an elephant ride, bird watching, a Tharu village tour, and the local culture of Tharu, and m; similar will enjoy the canoe ride in Rapti River, a croccroadding SfaNepalba breeding farm visit.
Nepal is not only famed for its mountain peaks. Hidden amongst this beautiful country is a wild jungle where you can enjoy a unique safari experience. Whether you want to walk amongst the rhino, watch the indigenous birds, get down in the water with the crocodile, spot a tiger – or enjoy a beautiful park with elephants grazing in your garden – then we have the trip for you.
We offer a three-day trip that allows you to absorb all the beauty and wildlife the jungle offers. Situated about 172 km south of the Capital, in the lowlands of inner Terai, this Chitwan Safari Jungle tour is easy to get to and perfect for any animal or nature lover.
The Rapti river system and its myriad of lakes are the perfect habitats for the wide variety of fish that the park hosts – and of course, for the Crocodiles that rule the lakes. Take a canoe and find yourself level with the water's surface, cruising face to face with the formidable reptiles. The most famous animals to rule this kingdom, however, are the land mammals. Chitwan National Park has 53 mammals, including Swamp deer, Rhinoceros, wild elephants, and the infamous Bengal Tiger.
Chitwan National Park
Chitwan National Park was enlisted on the UNESCO world heritage site in 1979. Covering an area of 932 sq km, the park comprises varying vegetation – hilly areas with deciduous Sal forests, dense elephant grass, and riverine forests of silk cotton, Sisam, and Acacia trees – ensuring that every turn you take is both unique and beautiful.
The Chitwan Jungle Safari tour offers an insight into the wilderness of the jungle through significant activities that include a thrilling jungle walk, a jeep safari, and canoe rides. You will also enjoy bird watching, elephant breeding, cultural dancing, and village visits – all in just three days!
My Everest Trip is a well-reputed tour and trekking company based in Kathmandu. Our excellent reviews and ratings by clients have made us one of the finest companies in the Capital. As well as ensuring every moment of your trip runs smoothly, our experienced guides give you detailed information about the biodiversity and culture of the national park to enhance your experience. We provide special packages depending on the client's choice and demand; however, if you want something a bit longer or further from the Capital, why not check out the Bengal Safari we also offer?
Read More
Read Less
Your Itinerary
Day 01: Drive to Chitwan National Park     
We take an early morning ride to Chitwan National Park from Kathmandu, enjoying the scenic view. Upon reaching Chitwan, we check into the hotel, take a short walk to the colourful village that hosts the Tharu community, and visit the nearby elephant stable. Overnight at the hotel.
Day 02: Chitwan National Park Jungle Safari
Today we go for a jeep safari ride, encountering animals such as rhinoceros, deer, tigers, monkeys, and much more. We then visit the elephant breeding centre before canoeing along the Rapti River. Canoe rides are very popular in Chitwan – in a traditional dugout, float down the Rapti River and experience the wildlife on a whole new level. Later in the evening, we enjoyed a Tharu cultural dance presentation offered by the locals. Overnight at the hotel.
Day 03: Early Morning Bird Watching-Return to Kathmandu
We wake early to enjoy bird watching at peak time. In the national park, we can spot exotic birds like woodpeckers, hornbills, and kingfishers. After bird watching, we will drive back to Kathmandu.
Do you like the sound of this trip but fancy something a bit different? Then why not check out the Bardia Jungle Safari tour that we also offer?
Would you like to go Bardia Jungle Safari tour? Please look at the Bardia Jungle Safari tour if you want to go.
Why US
MyEverestTrip is a Nepalese Travel and Trekking Agency based in Kathmandu. We have been operating in different trekking regions for more than a decade, traveling with hundreds of trekkers and travelers all around the world.
With the pure intention to bring trekkers to Nepal's safety and comfort, we have an entire team of travel planer, guides, and porters. We also have connections to hotels and restaurant lines all over Nepal for ensuring that our trekkers get the best possible facilities.   
So, here is the reason why you should travel with MyEverestTrip.  
Customize your itinerary:
We have designed a well-planned Itinerary for all travel destinations around Nepal. However, this Itinerary is customizable as per the need and requests of our trekkers. Just let us know when and how long you are staying so that we can arrange the rest. 
Our Expert guide: 
Although all travel agency claims to have a good guide, many of them are not informed about the place you are traveling to. However, MyEverestTrip has its own licensed guide in Nepal. They have been working in this field for over three decades, collecting all the information about the place/ culture, and learning to keep the travelers safe. Also, our guide is good at the English language. Upon special request, we can even hire a guide who can speak Chinese and other European languages for trekking in Nepal.
Fair and reasonable Cost:
MyEverestTrip has been known for its very economic trek packages in Nepal. You can compare the price we offer with any other travel agency in Nepal and only book with us if you are satisfied with our cost. We try to include all needed expenses during the tour so that you will not be overwhelmed with hidden expenses after the packages are booked. 
Your safety is our priority:
Obviously, the safety of our trekkers and our team is the utmost priority of MyEverestTrip. Our guide and porters who shall accompany you for the trip will have insurance of their own. We also encourage Travel insurance for our trekkers. Our treks and trip have been so designed that you only walk an appropriate distance. In any case of emergency, you will always have our back.
Responsible and Eco-Friendly 
MyEverestTrip operates with the belief in responsible tourism. This includes 
We are transparent about the services covered on the trip. There shall be no hidden cost (informed in advance if there's any)

We cover all the places that have been promised before the trek (the trend of skipping places once you book the package has to be discouraged). 

All our guides and porter are above 18yrs. We highly discourage child labor in the tourism industry

We do not leave any wastage behind on the trekking routes. We either dispose of the waste appropriately or carry them back with us and send it to the municipality

We do not engage in any activities that affect the people in the trek places of Nepal we stay.  
What's included
Hotel accommodation at respective hotels on a Full Board basis
All transfers using By Tourist Bus.
Local guides accompany all sightseeing tours. (please note this tour will be operated in the English language unless other language specified – We have French, Italian, German, Spanish, Japanese, Russian, and Chinese speaking guides are available)
Necessary entrance fees to Monuments.
What's not included
Airfare to/from Nepal.
All airport taxes.
Excess baggage charges.
Nepal visa fee – available upon arrival at Kathmandu airport – USD 25.00 per person for multiple entries up to 15 days.
Beverage and expenses of personal nature.
Personal Insurance.
Any Optional Sightseeing Tours and extension of tours, hotel accommodation, etc.
Tips to guide porters, drivers, etc.
Choose a Private Trip
If you already know who you would like to take your adventure with and would prefer to enjoy your 'My Everest Trip' experience with your own group of friends, then we've got good news! All of our trips are also available as private adventures! Our private adventure specialists are on hand to give you a quote or talk you through some of the different options that we offer.
So feel free to give us a call on +977 9851069558 or Email us at [email protected]
Reviews
If you have already travelled with us and want to share your story and experiences to the world please send us your experiences by cliking the button below:
These reviews are from the travellers who have travelled with us previously.
Professional, friendly and offer great prices!
Our first experience with My Everest Trip was 4 days in Chitwan. Booking with Puru was easy, and he was very flexible with what we wanted from our trip. We enjoyed ourselves so much that we went back to My Everest Trip to book a trek a few weeks later. We did the 5 day Poon Hill trek with Hari and had a great time as he was very helpful. The views were spectacular and we enjoyed our trek very much. We would definitely recommend anyone doing a trek or trip within Nepal to give My Everest Trip a visit as they are professional, friendly, and offer great prices! -Jenny and Kelsey from Canada.
Package Summary
Highlight Of Chitwan Jungle Safari Tour
Chitwan Jungle Safari is a popular wildlife adventure in Nepal that offers an opportunity to explore the diverse wildlife and natural beauty of the Chitwan National Park. Here are some of the highlights of the Chitwan Jungle Safari Tour:
Wildlife Watching: Chitwan National Park is home to many rare and endangered species, including Bengal tigers, one-horned rhinoceros, Asian elephants, sloth bears, and various species of deer, monkeys, and birds. A jungle safari in Chitwan is a chance to observe these animals up close in their natural habitat.Elephant Safari: Riding on the back of an elephant is a unique way to explore the jungle and spot wildlife. The trained elephants will take you deep into the forest, providing a thrilling experience.
Canoeing: Canoeing along the Rapti river is an excellent way to observe aquatic life, including gharials, crocodiles, and turtles. The calm waters also offer an opportunity to take in the serene beauty of the jungle.
Jungle Walk: Walking through the jungle with an experienced guide can be an incredible experience, allowing you to appreciate the beauty of the forest and its inhabitants. The walk offers an opportunity to learn about the different trees and plants that make up the ecosystem and spot smaller animals like birds, monkeys, and reptiles.
Tharu Cultural Show: The Tharu people are the indigenous inhabitants of Chitwan. A visit to their village will give you an insight into their unique culture and lifestyle. You can also watch a Tharu cultural show, which includes traditional dances, songs, and performances.Bird Watching: Chitwan National Park is home to over 500 species of birds, making it a bird watcher's paradise. The park has several birdwatching towers and platforms that offer a clear view of the diverse birdlife.

Overall, Chitwan Jungle Safari Tour is an adventure that combines wildlife watching, cultural experiences, and outdoor activities, making it a memorable experience for anyone looking to explore the natural beauty of Nepal.
We are your ultimate adventure partner.
MyEverestTrip is a reliable, Eco-friendly, and experienced tour company in Nepal – so if you're looking for the ultimate  Himalayan adventure, you've come to the right place. Our seasoned guides offer mountain trekking and peak climbing across Nepal, Bhutan, and Tibet – as well as a myriad of jungle safaris, sightseeing, bungee jumping, cycling, and paragliding packages. So to learn more about us click below and choose us as your ultimate adventure partner! Learn More About Us
Why Book With Us
70% Repeat Customers
Guaranteed Departures
Team of destinations Experts
Competitive Prices
99% Success Rate
Places of attractions, travel tips, news and more.Recent From Our Blog
April is a great time to trek in Nepal, with stable weather conditions, clear skies, and blooming rhododendron forests. Here are the top 5 trekking packages for April 2023 that offer a mix of adventure, stunning scenery, and cultural immersion. Everest Base Camp Trek 12 Days Duration: 12 days Max Elevation: 5,545m The Everest Base…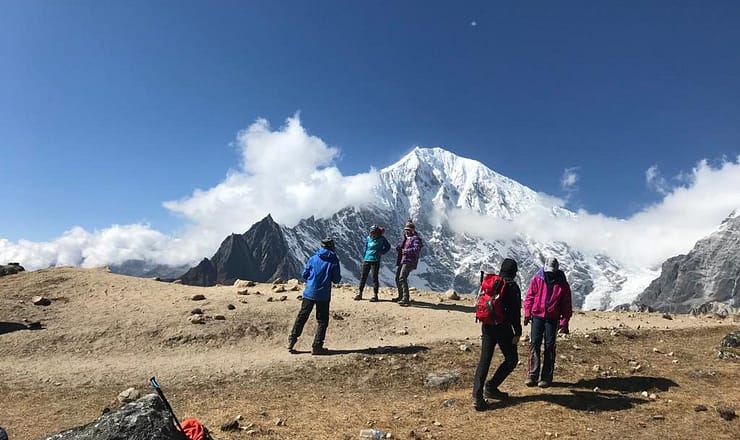 Know about the major Highlights of Langtang Valley Trekking before you book your trip. This article gives you an overview of the Langtang trekking route, including difficulty level, the best time for the Trek, walking hours, packing lists, permits and guide porter services. Let's imagine a place that has a great mountain range in the…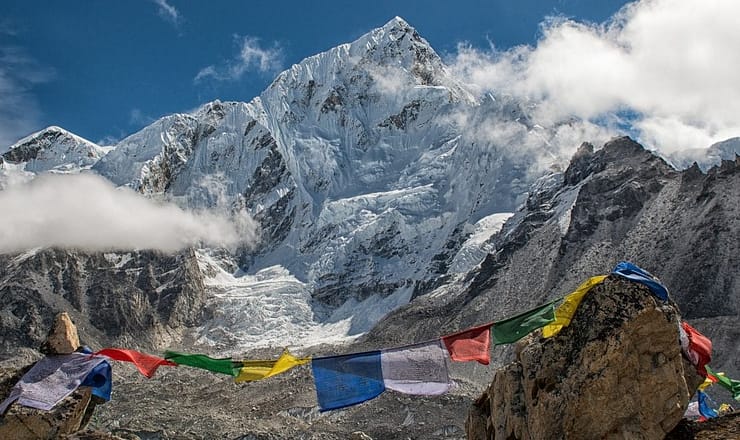 If you plan to trek in Nepal soon and want to know about the top Nepal trekking packages for 2023, this post is for your comfort.