Kathmandu Pokhara City Tour
Overview
Kathmandu Pokhara City Tour ( Kathmandu / Pokhara) will give you a superb blend of culture and historical sightseeing in Kathmandu Valley and relaxing exploration around Pokhara.
Situated 200km west of Kathmandu, Pokhara valley is 827m above sea level. This is one of the picturesque spots of Nepal; thanks to Its charming lakes, laid-back atmosphere, and magnificent mountain views of the Annapurna range. Pokhara Tour is a perfect place for fishing, boating, swimming, and even paragliding if the weather is good. There is also a great air connection between Kathmandu and Pokhara.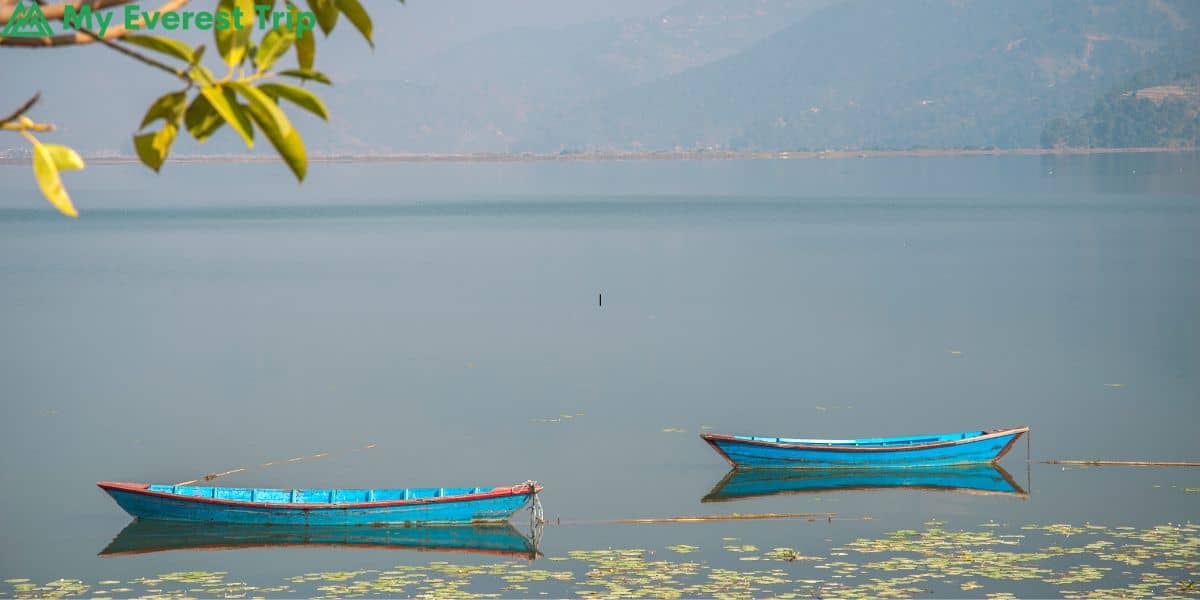 The short Pokhara tour commences as you land at the international airport of Kathmandu. On the first day, we move from Kathmandu to Pokhara Sightseeing and explore the places around the Lakeside in the evening. The charm of the Lakeside and its melodious music is second to none. On the next day, we explore its major touristic destination. We take our time to visit this city's renowned places, including falls, mountains, museums, and lakes before we return to Kathmandu from Pokhara Tour and depart for our other destination.  
Nepal Sightseeing City Tour ( Kathmandu / Pokhara) is also supplemented by a day trekking trip around Pokhara, e.g. Ghorepani Poon Hill Trek, to fully appreciate and enjoy the lush greens, Tibetan-style villages, and panoramic view of Annapurna peaks. Many also prefer to add the visit to Chitwan Safari on their way between Kathmandu and Pokhara Tour Package; or take a 30-40 minute mountain flight back to Kathmandu to gain a great view of the Himalayan mountains.
Nepal Sightseeing City Tour is one of the most popular short holiday tours in Nepal in both groups and private tours. A customized itinerary with customized travel and accommodation plan is also available upon request.
Read More
Read Less
Your Itinerary
01: Arrival in Kathmandu(1,310m/4,298ft). Pick up from the airport and O/N at 3-Star Hotel
Altitude: 1400 meters 
As soon as you land at the airport, our team shall be there to assist you. Soon enough, we will be driving toward Thamel in a private car. In the evening, you will be introduced to the rest of the crew, and the guide with the brief you about the journey. Together, we enjoy a delicious Nepalese dinner in a beautiful restaurant. It's the 1st day of the Pokhara tour package. 
Include accommodation and Dinner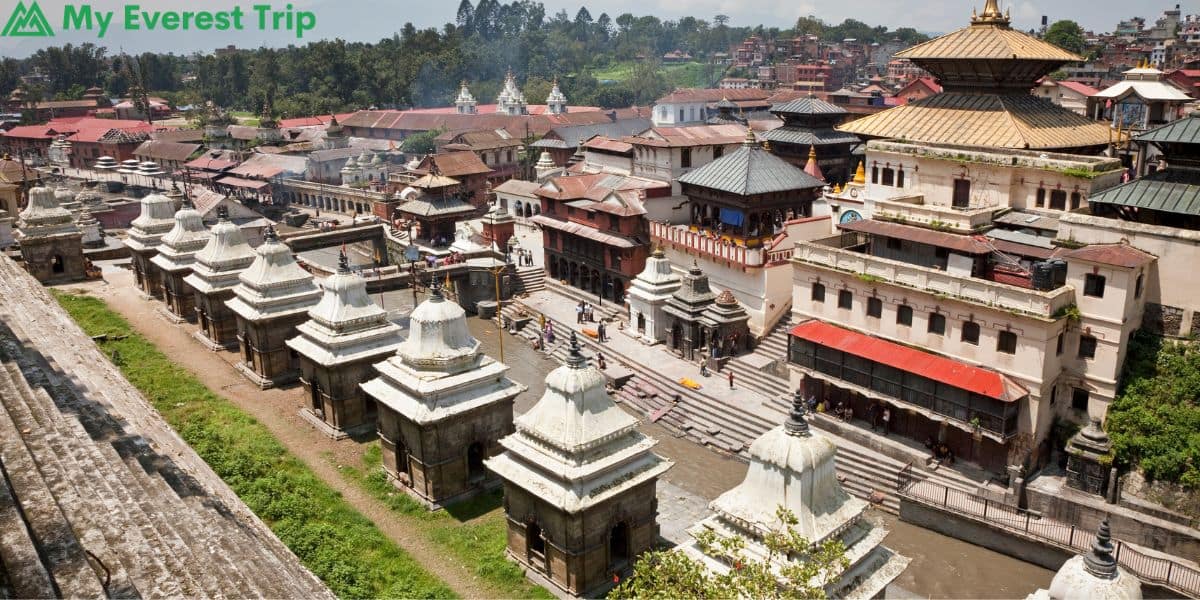 02 AM: Visit Kathmandu city O/N at 3-Star Hotel
Today, we visit many UNESCO world heritage sites around Kathmandu. Our destinations are Swayambhunath and Bouddhanath stupa, the very holy sites for followers of the Buddhist religion. Next, here is Pashupatinath, the temple of Lord Shiva. We also visit Kathmandu Durbar Square which used to be the home to the kings of Nepal. Here, you can see the Living goddesses' homes. Then, we get to head towards Patan for sightseeing. Patan, a typical Newari city in Kathmandu is a great place to visit and has some great foods and drinks.
Include Accommodation Breakfast and Dinner
o3: 5-6h Drive to Pokhara O/N at 3-Star Hotel
Altitude: 800 meters
Duration: 7 hours
Today, we woke up early for a drive to Pokhara Nepal Tour after breakfast. We shall drive in a private vehicle or a tourist bus as per your budget. The seven hours of the journey along the Trishuli Riverbank and lush green hills will be equally exciting.
Note: You can also opt for a 25-mins flight from Pokhara to Kathmandu. This saves you a lot of time to visit more heritages around the city. Also, check out our All Nepal Tour. 
Include: Accommodation Breakfast and Dinner
04: Sightseeing Pokhara O/N at 3-Star Hotel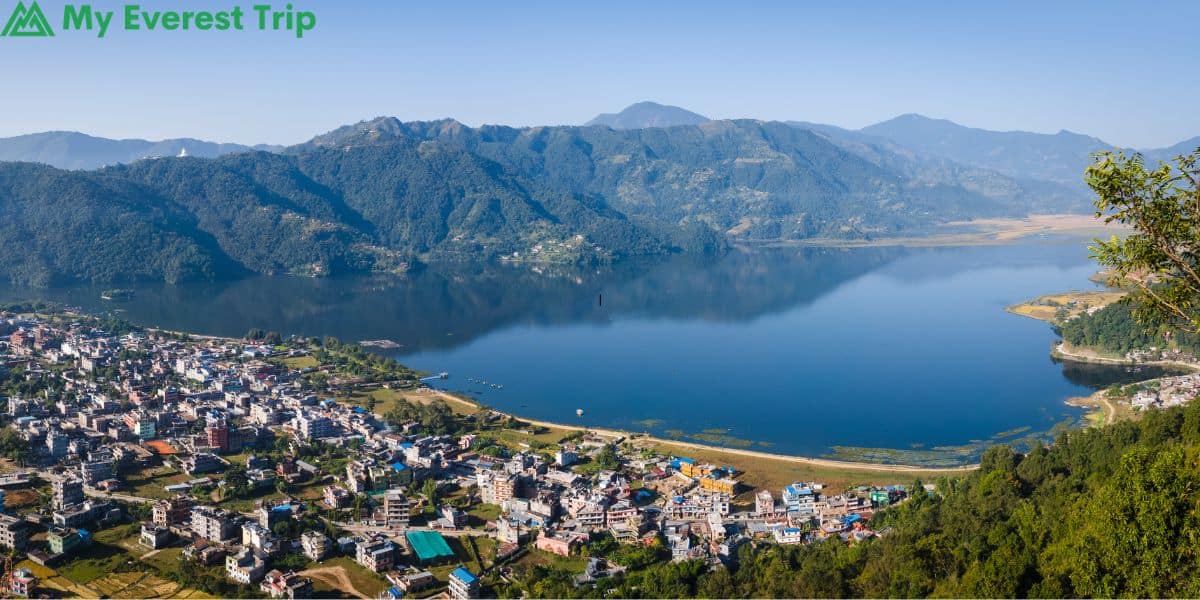 In the early morning, we drive to Sarangkot for the sunrise view above the Lake. Then, we get back to the hotel for breakfast and then enjoy boating in Phewa Lake. After a visit to Tal Barahi, we have other destinations such as Bindabasini Temple, Mahendra Cave, Bat Cave, and Seti River George. We will also visit a museum and waterfall before driving up to the World Peace Pagoda. From the top of the hill, you can see the entire Pokhara tour glittering before your eye. Then, we get back to Lakeside. For the next day, we might also plan other nearby treks such as Jomsom Muktinath Trek or Ghorepani Poonhill Trek. 
Include: Accommodation Breakfast and Dinner
05: Early Morning Return Kathmandu  O/N at 3-Star hotel
After a wonderful day in the Pokhara travel package, we trace our way back to Kathmandu along the same Prithivi Highway. In the evening, you will have some time for souvenir shopping. Later, we all gather for a farewell dinner and share our memories of the trek. However, the best idea is to take a 25-mins flight from Pokhara airport and then ride towards Bhaktapur. Bhaktapur Dubar Square in the small city of Bhaktapur is itself very fun. 
Include: Accommodation Breakfast and Dinner
06: AM: Visit Pashupatinath and Boudhanath O/N at 3-Star Hotel
Our next destination is the holy temple of Pashupatinath. This is about 30-mins of drive from Durbar Square and remains the most important heritage of Kathmandu. This temple of Lord Shiva is the major pilgrim destination from India to Kathmandu. After Pashupatinath, we will drive for about 20 minutes to Bouddhanath temple. This is the biggest stupa in Nepal and holds great importance to followers of the Buddhist religion. Before exploring the pristine beauty of this white stupa, we stop for a lunch in a nearby café.
Include: Accommodation Breakfast and Dinner
07: Departure
This is your last morning in Nepal. After breakfast, inform your guide about the flight schedule so that we can arrange your car for the drive. If your flight is in the evening, you can visit the nearby areas by yourself. 
Include: Breakfast and Transfer Airport
Additional Info
Which is better Kathmandu or Pokhara?
For tourists, we suggest that Pokhara is way more fun than Kathmandu. The peaceful nature and charm of Pokhara are very attractive. 
Kathmandu is the capital of Nepal, the administration center. So, obviously, it's crowded and noisy in comparison to Pokhara which is a way quieter city. 
Views: Kathmandu valley has 7 World Heritages Sites within a small area. You can visit all these in Kathmandu, Patan, and Bhaktapur within a short time. And Pokhara is a place where you are supposed to relax and have fun.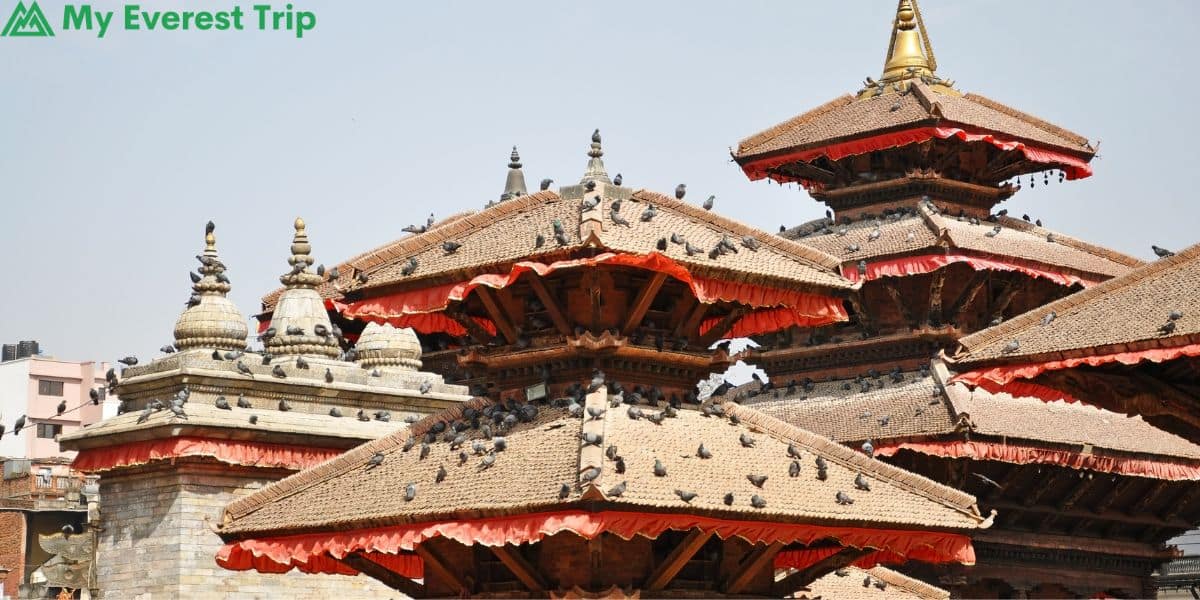 Why is Pokhara Beautiful?
Pokhara is a naturally blessed city in the west, often known as the "City of lakes". The panorama of mountains, the beauty of pristine lakes, and the colorful life around the lakeside make it the best tour in Nepal. One also can witness the range of Annapurna, Dhaulagiri, and Machapuchhre in the beautiful lake of Phewa. There are many freaky caves, beautiful waterfalls, cultural heritages, and museums we can explore in a day. Moreover, Pokhara is a hub for adventure freaks with games like Paragliding, Bungee, mountain biking, hot air balloon, rafting, and more. Also, it's the starting point of many great trekking trails in the world such as Annapurna base camp, Annapurna Circuit, Dhaulagiri trek, Mardi Himal trek, Mustang Trek, Poonhill- Ghandruk trek. 
What is the Best time to visit Pokhara?
Pokhara Sightseeing tour is possible any time of the year. Even the Winter in Pokhara is warm and pleasing, with the mountains full of a thick layer of snow. Sometimes, the high hills around the valley also receive snow. Then there's Autumn (September to October) when the sky is clear, and the lakes look bluish and stunning. The spring is also fun, with beautiful wildflowers and green surroundings. But Pokhara sometimes receives rainfall in the evening of spring. So, it's also good for the Annapurna Base Camp trek and Annapurna Circuit Trek.
Lastly, there's the monsoon. The evening rain in the monsoon is quite heavy, but the mornings are clear and pleasing. Even the rainfall is soothing. And since we will be staying in a luxurious hotel and driving in a private car, the weather has little impact on your Pokhara tour. Nepalese New year and International New Year are the busiest time due to the celebration of the street festival in Pokhara. 
Basically, you can visit Pokhara according to your timetable- the weather in Pokhara is pleasing throughout the year. Just let MyEverestTrip know when you would like to book the sightseeing in Pokhara. 
Culture and people of Pokhara
Originally, Pokhara was home to the Gurung and Magar people, who followed the Buddhist tradition. Now, it has gained rich cultural diversity with the people of Brahmins, Kshetras, Newars, Thakalis, Rai, and more. Along with Hindus and Buddhists, you can also witness a small Muslim community here. The Tal Barahi and Bindabanisi temples hold great importance to Hindus around the world. Many pilgrims travel from India to Pokhara to explore these religious spots. Also, there are many monasteries and caves that are important to the Buddhist people. 
Why US
MyEverestTrip is a Nepalese Travel and Trekking Agency based in Kathmandu. We have been operating in different trekking regions for more than a decade, traveling with hundreds of trekkers and travelers all around the world.
With the pure intention to bring trekkers to Nepal's safety and comfort, we have an entire team of travel planer, guides, and porters. We also have connections to hotels and restaurant lines all over Nepal for ensuring that our trekkers get the best possible facilities.   
So, here is the reason why you should travel with MyEverestTrip.  
Customize your itinerary:
We have designed a well-planned Itinerary for all travel destinations around Nepal. However, this Itinerary is customizable as per the need and requests of our trekkers. Just let us know when and how long you are staying so that we can arrange the rest. 
Our Expert guide: 
Although all travel agency claims to have a good guide, many of them are not informed about the place you are traveling to. However, MyEverestTrip has its own licensed guide in Nepal. They have been working in this field for over three decades, collecting all the information about the place/ culture, and learning to keep the travelers safe. Also, our guide is good at the English language. Upon special request, we can even hire a guide who can speak Chinese and other European languages for trekking in Nepal.
Fair and reasonable Cost:
MyEverestTrip has been known for its very economic trek packages in Nepal. You can compare the price we offer with any other travel agency in Nepal and only book with us if you are satisfied with our cost. We try to include all needed expenses during the tour so that you will not be overwhelmed with hidden expenses after the packages are booked. 
Your safety is our priority:
Obviously, the safety of our trekkers and our team is the utmost priority of MyEverestTrip. Our guide and porters who shall accompany you for the trip will have insurance of their own. We also encourage Travel insurance for our trekkers. Our treks and trip have been so designed that you only walk an appropriate distance. In any case of emergency, you will always have our back.
Responsible and Eco-Friendly 
MyEverestTrip operates with the belief in responsible tourism. This includes 
We are transparent about the services covered on the trip. There shall be no hidden cost (informed in advance if there's any)

We cover all the places that have been promised before the trek (the trend of skipping places once you book the package has to be discouraged). 

All our guides and porter are above 18yrs. We highly discourage child labor in the tourism industry

We do not leave any wastage behind on the trekking routes. We either dispose of the waste appropriately or carry them back with us and send it to the municipality

We do not engage in any activities that affect the people in the trek places of Nepal we stay.  
FAQ
How far is Pokhara from Kathmandu?  
Pokhara is about 200 km away from Kathmandu, with 7 hours of the ride via road and a 25-minute flight. 
Is there snowfall in Pokhara?
No, the city of Pokhara doesn't get snowfall in winter. Since most snowfalls in Nepal happen above 2000 meters and Pokhara is only 200 meters above sea level, there is no snowfall in Pokhara city. There are other villages around Pokhara such as Ghorepani Poonhill, Lwang Ghalel, Siklesh, etc which get rainfall in the winter annually. 
Is Pokhara Hot or cold?
The weather in Pokhara is mild throughout the year. The average temperature of Pokhara is 20 degrees in the daytime and 15 degrees at night. Summer temperatures in June and July can go up to 35 degrees but the rainfall makes it quite relaxing. 
Can you see Everest from Pokhara?
No, you can see Everest from Pokhara. Pokhara lies in the west of Kathmandu, about 200kms. And Everest lies in the Solukumbu district in the East, about 300 km. So, Pokhara and Everest are about 400kms away and there are no places to see Everest from Pokhara. You might be able to see Everest from Kathmandu from Nagarkot. Maybe you can take Everest Short Trek to view Everest. 
Which mountain is seen from Pokhara?
Machapuchare and Annapurna II mountain peaks are seen from Pokhara, Nepal. The Annapurna region of the Himalayas mountain range is a series of peaks including Annapurna II and Machapuchare, which is famous for their fish-tail shape. 
Is Pokhara worth visiting?
The natural beauty of Pokhara has been the biggest blessing of this Himalayan country. Even if you visit Pokhara for a month, it keeps on surprising you. There are many sightseeing destinations, adventure sports, and great food that keeps you engage. There are unlimited hotels and restaurants to have fun. So, yes Pokhara is worth visiting. 
What's included
Hotel accommodation at respective hotels on a BB basis
All transfers using private cars.
All sightseeing tours are accompanied by local guides. (please note this tour will be operated in the English language unless other language specified – We have French, Italian, German, Spanish, Japanese, Russian, Chinese, speaking guides are available)
Necessary entrance fees to Monuments.
What's not included
Airfare to/from Nepal.
Excess baggage charges.
Beverage and expenses of personal nature.
Personal Insurance.
Any Optional Sightseeing Tours and extension of tours, hotel accommodation, etc.
Tips to guide, porters, drivers, etc.
Choose a Private Trip
If you already know who you would like to take your adventure with and would prefer to enjoy your 'My Everest Trip' experience with your own group of friends, then we've got good news! All of our trips are also available as private adventures! Our private adventure specialists are on hand to give you a quote or talk you through some of the different options that we offer.
So feel free to give us a call on +977 9851069558 or Email us at [email protected]
Reviews
If you have already travelled with us and want to share your story and experiences to the world please send us your experiences by cliking the button below:
Package Summary
Visit four UNESCO world heritage sites and important pilgrimage destinations around Kathmandu valley 

Stunning Himalayan Range view that includes Fishtail, Annapurna, Mardi Himal, Dhaulagiri, and dozens of other peaks

Live in the Peaceful and luxurious ambiance of Thamel and Lakeside 

Visit more than eight viewpoints around Pokhara 

Exciting activities like boating and cycling around the pristine Lake of Pokhara
We are your ultimate adventure partner.
MyEverestTrip is a reliable, Eco-friendly, and experienced tour company in Nepal – so if you're looking for the ultimate  Himalayan adventure, you've come to the right place. Our seasoned guides offer mountain trekking and peak climbing across Nepal, Bhutan, and Tibet – as well as a myriad of jungle safaris, sightseeing, bungee jumping, cycling, and paragliding packages. So to learn more about us click below and choose us as your ultimate adventure partner! Learn More About Us
Why Book With Us
70% Repeat Customers
Guaranteed Departures
Team of destinations Experts
Competitive Prices
99% Success Rate
Places of attractions, travel tips, news and more.Recent From Our Blog
Once you've done the Everest base camp trek, the next most popular trek in the world is the Annapurna trek in Nepal. A goddess in Hindu mythology, "Ma Annapurna," whose name means "full of grains" or "giver of sustenance," is said to have given the peak its current name. The Annapurna Base Camp Trek is…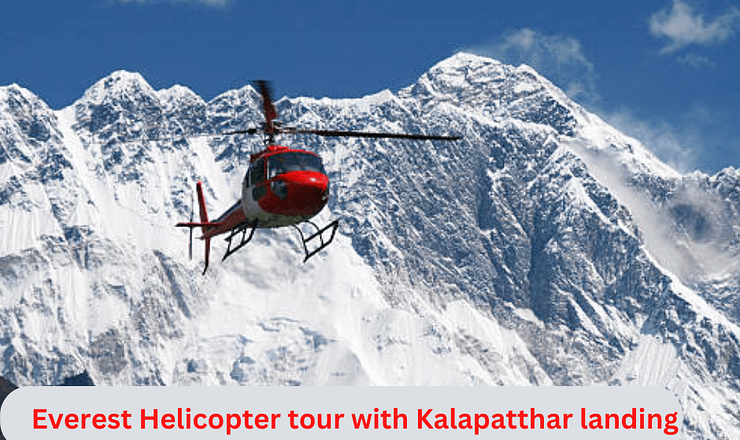 Are you dreaming of Everest Helicopter Tour With Landing at Kalapathar to see Mount Everest? If yes, a Helicopter tour to Everest is the best option. The Everest Base Camp Helicopter Tour with Landing at Kalapathar is the most popular helicopter ride in Nepal. The helicopter tour is a single-day package starting from Kathmandu airport…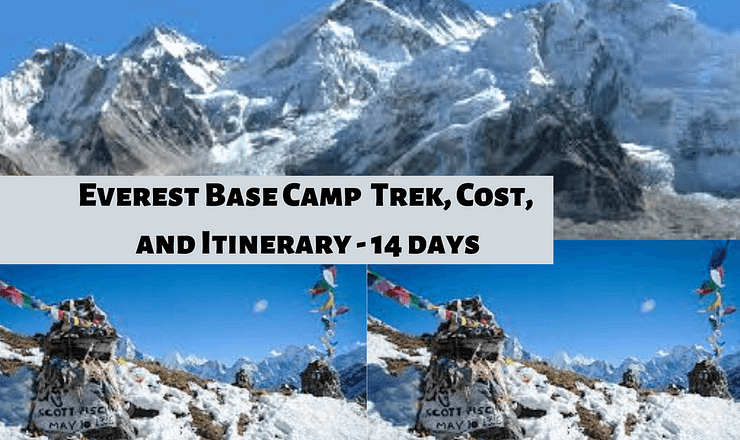 Everest Base Camp Trek Overview The Everest Base Camp trek journey is a top-tier adventure since it leads you to the base of the world's tallest mountain, Everest (8,848.68 m/29,029ft). Traveling through stunning high-altitude landscapes, high-altitude wildlife, traditional Sherpa culture, Buddhist monasteries, and snow-capped mountains, this tour will offer you a natural thrill at an…