Langtang Gosainkunda Trek
Overview
The Langtang Gosainkunda Trek takes you traveling through the Langtang Valley, also known as the Valley of Glaciers. This valley encompasses the rich flora of Langtang National Park, the unique culture of the ethnic Tamang community, and panoramic views of mountains such as Langtang Ri, Langsisa, and Ganjala Peak.
However, it is not just impressive peaks that you can expect to see on this trek. Trekking in this region will also take you through alpine meadows, past pristine lakes, and over colossal peaks – allowing you to experience varying vegetation, virgin forests, and huge glaciers. Combined with the warm welcome you will receive from the local people, it is undeniably a must for anyone wishing to experience trekking in Nepal.
This 16-day Langtang Gosainkunda Trek combines the paths of the Langtang Valley trek and Gosainkunda Lake trek and provides an exciting and extensive itinerary that starts in Kathmandu. From the capital, you will drive to the trailhead of Syabrubesi and then begin trekking towards the famous Lama Hotel –starting your journey walking through the bamboo forests and terraced fields along the Upper Trishuli River.
Soon you will reach the wonderful Ghodatabela village, surrounded by a forest filled with pine and hemlocks, before enjoying a spectacular walk through the rhododendron forests that lead you towards the spiritual Langtang village. Once at Kyanjin Gompa, you will begin your hike to the Kyanjin Ria as well as enjoy a scenic climb to Chorko-Ri. Then you will trek back to The Lama Hotel and head on to Thulo Syabru. Here you will enjoy the amazing experience of Tibetan Buddhist culture and life, complete with receiving blessings from ancient Buddhist shrines such as Langtang Gompa and Kyanjin Gompa
Traveling through Sing Gompa, you will reach the holy Gosainkunda Lake, across the alluring Lauribina Pass. This turquoise lake, safely surrounded by rocky hills, is a sacred site for Hindu pilgrims, who visit the lake to wash away their sins every year in the month of August. Leaving here, you will pass through a forest of firs before reaching Dhunche and finally driving back to Kathmandu, where you will end your adventure. To enjoy this trek to its fullest, we recommend that you join us between March and May, or between September and December.
My Everest Trip is a prominent name in the tourism industry of Nepal, with a highly knowledgeable and experienced team. With our quality services, get ready to create memories of a lifetime and experience a true mixture of diversity and unique culture. If you want to know more about the Langtang Gosaikunda trek cost or the Langtang Gosaikunda difficulty, you can contact our friendly team. Or if you wish to learn more about what it's like to join this experience, you can read our Langtang Gosaikunda trek blog.
Read More
Read Less
Your Itinerary
Day 01: Arrival in Kathmandu (1,310m), O/N at 3 Star Hotel, Meals Provided: Dinner
Upon arrival, you will be greeted by our friendly representatives, and transferred directly to the hotel. Feel free to spend the day enjoying and exploring the city before staying overnight in the heart of the city.
Day 02: Drive to Sybrubensi (1,450m) |6 Hrs| O/N at Tea House, Meals provided: Breakfast, Lunch, and Dinner
We will start the day by driving by bus to Sybrubensi, via Trishuli Bazar and Dhunche. You will have the backdrop of Mt. Annapurna II (7937m), Manaslu (8156m), Ganesh Himal (7422m), along the way – as well as scenic hills, rivers, and villages.
Day 03: Trek to Lama Hotel (Changtang) (2,480m) |6 Hrs| O/N at Tea House, Meals provided: Breakfast, Lunch, and Dinner
Today we will trek along the Langtang River and cross the suspension bridge, where the trail ascents to Paira Lodge. After ascending further to Ramche, we will reach the Lama Hotel. Here you can enjoy the serenity of wilderness as you walk through the Langtang National Park, and if you're lucky, you might even spot the endangered red pandas or Himalayan Black Bears for which the area is famed.
Day 04: Trek to Langtang village (3,541m) |7 Hrs| O/N at Tea House, Meals provided: Breakfast, Lunch, and Dinner
Today we being to gradually climb up to Ghoda Tabela, passing through a forest of hemlocks, oaks, maples, and rhododendrons with the spectacular sight of Mt. Langtang Lirung (7,244m) as our backdrop. Leaving Ghoda Tabela, the path takes you to the wonderful Langtang Khola, climbing gradually up through the Langtang village (3,500m). Explore the rich cultural heritage of the Tamang community in Langtang village, while enjoying the backdrop of snow-capped mountains.
Day 05: Trek to Kyanjin Gompa (3,900m)| 4 Hrs |O/N at Tea House, Meals provided: Breakfast, Lunch, and Dinner
Start the day by slowly trekking uphill, with the beautiful scenery of Langtang Lirung (7234m), Langshisa Ri (6427m), and other mountains as your view. Once at Kyanjin, you will visit the traditional cheese factory and famous Gompa. The preserved Buddhist architecture of Kyanjin Gompa, decorated with multi-colored prayer flags amidst the mountains, makes it a sight to remember.
Day 06: Day trip to Tserko Ri (5,150m) |6 Hrs | O/N at Tea House, Meals provided: Breakfast, Lunch, and Dinner
Day 6 begins with a short walk around Kyanjin and a hike to Tserko Ri which passes through yak pastureland. Tserko Ri offers a magnificent panorama of the mountains and a bird's eye view of the Langtang Valley. After spending some time in Tserko Ri, we will later return to Kyanjin.
Day 07: Trek to Lama Hotel (2,480m) |7 Hrs | O/N at Tea House, Meals provided: Breakfast, Lunch, and Dinner
Today we follow the Langtang River to Langtang village and pass through the wide meadows of Ghoda Tabela as we retrace our way back to Lama Hotel, through forests of oak, fir, and pine trees.
Day 08: Trek to Big Syabru (2,200m)|5 Hrs | O/N at Tea House, Meals provided: Breakfast, Lunch, and Dinner
From Lama Hotel, the path descends along with the riverside landslide and then scales through juniper and pine forests until we reach the Thulo 'big' Syabru village. The view of Ganesh Himal (7422m) and Langtang range resting behind the Tamang village of Thulo Syabru is a spectacle that greats you as you arrive.
Day 09: Trek to Sing Gompa (3,584m) | 5 Hrs | O/N at Tea House, Meals provided: Breakfast, Lunch, and Dinner
Past the schools and Gumbas, the road scales through a forest of hemlock and oak, until it leads you to reach Dursagang (2660m). Enjoy the view of Langtang Lirung (7234m) and Ganesh Himal (7422m) as the trail ascends to Sing Gompa. You might also get to see Langur monkeys playing inside the jungle. In Sing Gompa, you can visit the well-preserved yak cheese factory and the Buddhist monastery.
Day 10: Trek to Gosainkunda (4,381m) |6 Hrs | O/N at Tea House, Meals provided: Breakfast, Lunch, and Dinner
On day 11 you will trek gradually up to Lauribinayak (3920m) to see a panoramic view of the Nepalese and Tibetan Himalayan ranges. Continue to trek up to a small temple with a statue of Sakyamuni, and enjoy magnificent views of Saraswati Kunda and Bhairav Kunda, before reaching the holy lake of Gosainkunda.
Day 11: Explore higher lake (4,381m) |8 Hrs| O/N at Tea House, Meals provided: Breakfast, Lunch, and Dinner
This tranquil lake surrounded by barren rocky hills makes it a sight to remember. Gosainkunda Lake is a pilgrimage site, famous among Hindu devotees, where people come for various religious purposes. The lake is usually frozen during the winter season, making it all the more fascinating. You will spend the day soaking in the beauty of the pristine lake.
Day 12: Trek to return back to Sing Gompa (3,584m)|5 Hrs| O/N at Tea House, Meals provided: Breakfast, Lunch, and Dinner
From Saraswati Kunda, ascend to a ridge and see exciting views of Langtang valley and Langtang Lirung (7234m) along with Himalchuli (7893m), Ganesh Himal (7422m), and Manaslu (8156m). Then we will descend to Sing Gompa where a small monastery and cheese factory is located.
Day 13: Trek to Dhunche (1,950m) |5 Hrs |, O/N at Tea House, Meals provided: Breakfast, Lunch, and Dinner
We will trek all the way down to Dhunche, through the forest of oaks, firs, and mesmerizing rhododendrons. Dhunche is the district headquarter of Rasuwa, so is a great place to spend some time exploring.
Day 14: Return Kathmandu|8 Hrs | O/N at 3 Star Hotel, Meals provided: Breakfast, Lunch, and Dinner
Today we drive back to Kathmandu, alongside The Trishuli River, passing through various settlements and vegetation on each side of the highway. Upon arrival, feel free to spend your last night enjoying and exploring the capital.
Day 16: Departure| (B)
Today you will fly back to your home country. Our representative will drop you at the airport before the scheduled time.
What's included
Airport/hotel pick up and drop off by private car
At least two nights 3-star hotel in Kathmandu bed and Breakfast plan
Meals on full board (breakfast, lunch, and dinner) in whole trekking
Kathmandu – Sybrubensi – Dhunche – Kathmandu By local bus / Jeep up to your request
Trekking map
An experienced Government license holder guide
Trekking porter/Sherpa who will carry your bags during the trekking
Insurance, salary, equipment, transportation, local tax for guide and porter
Group medical supplies (first aid kit will be available)
All necessary paper works and national park entry permits
Travel and rescue arrangement
TIMS (Trekkers' Information Management System)
All government taxes and tourist service charge
What's not included
Meals in Kathmandu before and after trekking, allowing US$ 15 – US$ 20 per day
Your travel insurance ( Rescue )
Nepal entry visa fee.
Tips for trekking staff and driver
Drinks (hot, cold and alcoholic)
Personal shopping and laundry etc
Personal trekking equipment
Equipment Checklist
Light and expedition weight thermal tops
Sunglasses with UV protection
Fleece jacket or pullover
Sleeping bag rated to 0 degrees (3/4 season)
Fleece Wind-Stopper jacket (optional)
Head lamp (eg Petzl) spare bulbs & batteries
Lightweight thermal gloves
Small padlock to lock trek bag
Underwear (4)
Basic First Aid Kit (see First Aid Medicine below)
Waterproof shell jacket (preferably breathable fabric)
Plastic bags – for keeping items dry inside trek bag
Shorts (2)
Daypack (35-40 litres/2500-3000 cubic inches)
Lightweight cotton long trousers/pants
Camping mattress, eg thermarest pad
Light and expedition weight thermal bottoms
Water bottles (2)
Sun hat or scarf
Toiletries
Warm fleece hat or light balaclava
Small wash towel
T-shirts (2)
Footwear appropriate to the trip
Thin, lightweight (inner socks) (4)
Waterproof shell trousers/pants (preferably breathable fabric)
Join Our Fixed Departures
There are no fixed departure dates available for this trip you can choose your own dates.
Choose a Private Trip
If you already know who you would like to take your adventure with and would prefer to enjoy your 'My Everest Trip' experience with your own group of friends, then we've got good news! All of our trips are also available as private adventures! Our private adventure specialists are on hand to give you a quote or talk you through some of the different options that we offer.
So feel free to give us a call on +977 9851069558 or Email us at [email protected]
Reviews
If you have already travelled with us and want to share your story and experiences to the world please send us your experiences by cliking the button below:
These reviews are from the travellers who have travelled with us previously.
Langtang Gosainkunda was great!
My Everest Trip gave me one of the best experiences of my life when I participated in a fantastic trek in Langtang. I understand why Langtang is popular because it is a very beautiful area. The Langtang Gosainkunda trek is an amazing trek where you walk through various landscapes, one more breathtaking than the other. Our guide did a great job telling us about the culture and he knew the names of so many of the peaks. All the staff members were friendly and service-minded and took very good care of us from start to end. When one of my friends had a minor injury our guide stepped in immediately and provided help so my friend was able to continue the trek. It was also obvious that our guide was well-liked as everywhere we came he and we were greeted by happy and friendly people. As the days passed by we developed a good friendship.
The trek was well put together, most of the days 5-6 hours walk which gave us time to enjoy the scenery and take breaks, and in the afternoon after arriving destination point also time to consume the day and be briefed about the next day.
We are very happy about the way My Everest Trip organized the trek and the good service provided. We give our warmest recommendation and hope to return one day.
Happy Trek
Thanks to Puru for taking this wonderful trek with me and my friends. We were a group of 8 friends doing this trek. Two of my friends did years back the Everest Base Camp with Puru, so we specifically ask for him to guide this trek and luckily he said yes. It is obvious he knows this region as his own pocket, therefor it was enjoyable to hear him share his knowledge, always telling stories with love and passion for this region of Nepal and always making sure everybody was safe and happy.
It is true when My Everest Trip says they make their treks trouble-free. The length of the daily walk, the accommodation, and the meals were very well organized. Puru did a splendid job to give us happy days.
I prefer to do longer treks, so this extended Langtang Valley trek was a good choice for us with a good mixture of nature and culture. Visiting the Himalayas is a memory for life and combined with the joyful company of Puru we could not ask for more.
For all adventure seekers; My Everest Trip is the place to go.
Most incredible experience imaginable!
I went on a week long trek in the LangTang region of Nepal with Ratna as my trekking guide. Throughout the week Ratna was kind, with a fab sense of humour, encouraging when I was finding the walking hard, and always knew what he was doing, with a solution for every hurdle. By the end of the week we were great friends! Being able to be so confident in our guide meant that we could all relax and enjoy the trek, never having to worry about anything, and having a huge amount of fun along the way.
With Ratna's support we reached our final peak despite my fear of being unable to make it that far, and to this day it is one of my proudest achievements. I would do this trip again in a heartbeat, and would recommend it to all!
Map
Package Summary
A scenic drive from Kathmandu to Syabrubeshi.
See Langtang village, known as 'The Valley of Glaciers.
Visit Kyanjin Gompa, an ancient Buddhist monastery.
Climb to Chorko-Ri.
Enjoy a panoramic view of Langtang valley.
Walk through a rhododendron forest.
Explore the Holy Gosaikunda Lake (4200m).
We are your ultimate adventure partner.
My Everest Trip is a reliable, Eco-friendly, and experienced tour company in Nepal – so if you're looking for the ultimate  Himalayan adventure, you've come to the right place. Our seasoned guides offer mountain trekking and peak climbing across Nepal, Bhutan, and Tibet – as well as a myriad of jungle safaris, sightseeing, bungee jumping, cycling, and paragliding packages. So to learn more about us click below and choose us as your ultimate adventure partner! Learn More About Us
Why Book With Us
70% Repeat Customers
Guaranteed Departures
Team of destinations Experts
Competitive Prices
99% Success Rate
Places of attractions, travel tips, news and more.Recent From Our Blog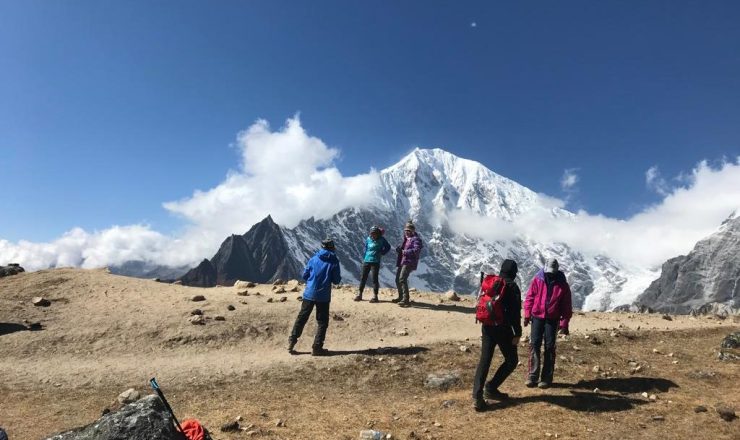 In your view, what should an ideal vacation look like? Let's imagine a place that has a great mountain range in the back, a lush evergreen forest in the front, a cascading river, and a stunning waterfall in the way. Also, imagine a place with traditional people living in colorful villages and a cultural heritage…
Ready for an ultimate trekking destination of Nepal that pushes your trekking experience to a new level? Break the boundaries and make the impossible happen with this 15 days Everest Base Camp- Cho-La Pass – Gokyo Trek. So, let's get started with the basics of where this trek route passes and what it offers. Everest…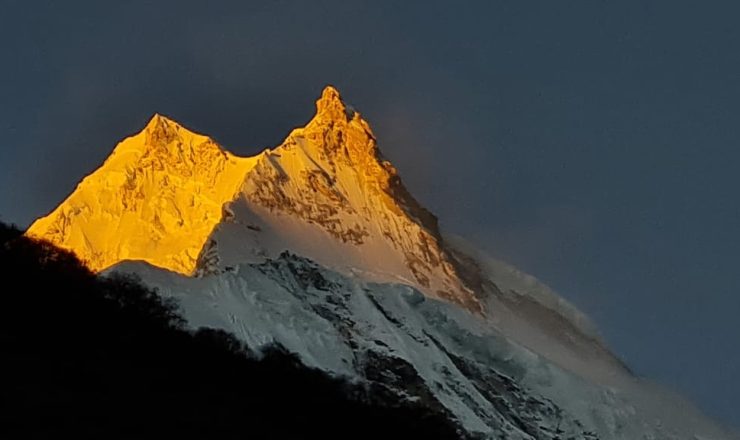 Trekking Region: Manaslu and Annapurna Trekking duration: 14 days, 13 night Maximum altitude: Larkya pass at 5,167 meters Accommodation: Tea house Trek difficultly: Hard Starting point: Soti Khola Ending Point: Dharapani Trek Highlight Experience true wilderness and remoteness of the Jungle trekking route while exploring the Manaslu Base Camp Challenging climb to the Larkya La…