Overview
The Manaslu Larkya Pass Trek is one of the most challenging and exciting ways to approach trekking in Nepal. As it confronts you with walks through rough terrain and invites you to explore the remote places of the Manaslu region – this is the ultimate trekking choice for thrill-seekers and nature lovers alike.
The Larke La Pass is one of the longest passes in Nepal and as such, this Larke Pass Trek is strenuous through icy moraines and steep trails. It ventures around Manaslu, the eighth highest mountain in the world, which stands at 8156m, so be ready for a high altitude that can be fun as well as demanding. As such, although prior climbing experience is not required for this Nepal trekking package, physical fitness is a must.
The Manaslu trekking package encompasses different climate zones as it commences from Soti Khola, at 710m, past the moraines of Larkya Glacier and up to Larkya La Pass, at 5161m, where you can enjoy a stunning view of Manaslu and its surrounding peaks. You will travel along The Budi Gandaki, the river that will trace your journey and lead you to higher grounds. As you progress through different stages of the trek you will witness alpine forests, deep gorges, villages strewn with multi-colored prayer flags, and age-old 'Gompas' – small Tibetan monasteries, such as Pung Gyan Gompa, which are the hallmarks of this adventure.
Manaslu trek truly is an opportunity to explore remote Nepal and enjoy the vista of the mountains as your backdrop. As you climb higher and reach the fringes of the Tibetan border, you will slowly begin to see the culture change as you observe the influences of Tibetan tradition. The trek takes you up to numerous stone steps and past rugged stone houses, Towards villages belonging to different ethnic groups of Nepal, such as Sama Gaon, Samdo, Tal, Tilije, and Jagat.
My Everest Trip is a renowned trekking company that, along with the Manaslu circuit trek, offers a variety of Nepal trekking packages. This wealth gives us the confidence to guarantee you exemplary service throughout your trip. You will be provided with qualified guides and porters, who can help with your Manaslu trekking permit and any other logistical or physical support that you require.
We are also able to make customized itineraries based on your preferences. So for any more queries regarding this, the Manaslu circuit trek cost, the permit cost, or the Manaslu trek difficulty, then please don't hesitate to ask. Or if you would like to know more about the experiences of our previous trekkers, you can read our summarized blog below.
Read More
Read Less
Your Itinerary
Day 1: Arrival in Kathmandu [1,300m/4,264ft],O/N at 3 Star Hotel (A. D)
Upon landing at Tribhuvan International Airport in Kathmandu, you will be picked up from the airport and driven to the hotel. On arrival, you are free to relax or start exploring the city before staying overnight in the hotel.
Day 2: Kathmandu: Sightseeing and Trek Preparation. O/N at 3 Star Hotel (A. D)
Kathmandu has numerous historic sites like Pashupatinath, Boudhanath, and Swayambhunath which are designated World Heritage sites. Today you will visit all of these as well as meet your guide, who will brief you about the trek and assist you in your preparation before another overnight stay in the hotel.
Day 3: Drive from Kathmandu to Soti Khola [710m/2,328ft], O/N at Tea House (A, B, L, D)
Today will begin with an 8-9 hour drive along Prithvi Highway which runs alongside the beautiful Trishuli River towards Soti Khola. You will pass through dense forests, over numerous hills, and past various old and new settlements. After reaching Arughat, you begin to drive off-road amongst traditional settlements until you reach Soti Khola, where you will stay overnight.
Day 4: Soti Khola – Maccha Khola [900m/2,952ft]: 6-7 Hrs.O/N at Tea House (A, B, L, D)
On day 4 we head on to Machha Khola, crossing places like Armala, Apubesi, Liding, and Khani Besi. The trail passes through terraced farms along the way to the Sal forests and crosses many waterfalls which lead to a short walk on the sandy banks of the roaring Budhi Gandaki River. Then, after continuing to walk on the rocky terrain, we arrive in Machha Khola where we will stay overnight.
Day 5: Machha Khola – Jagat [1,410m/4,625ft]: 6-7 Hrs.O/N at Tea House (A, B, L, D)
The trail we take on day 5, from Machha Khola to Jagat, goes through places like Tatopani, Duman, Dovan, and Thado Bhanjyang. The trail can be a little challenging as it passes through a landslide area beside the Budhi Gandaki River. This route allows you to have a panoramic view of Ganesh Himal (7422m), before you ascend higher up the stone steps, and further through the countryside until you arrive in Jagat, where we will stay overnight.
Day 6: Jagat – Deng [1,804m/5,917ft]: 6-7 Hrs. O/N at Tea House (A, B, L, D)
You will begin the day by walking past the villages of Salleri and Sirdibas, following the upward route of the Budhi Gandaki River. Once we have crossed the suspension bridge, we will continue to walk through the terraced farms of the villages of Philim, Ekle Bhatti, and Thangurmu. Then, after crossing a few more suspension bridges, walking through bamboo forests, and passing by the village of Nyak, you will arrive at the Gurung village of Deng. Here, you will have a spectacular view of Shringi Himal (7161m) and stay the night.
Day 7: Deng – Namrung [2,630m/8,626ft]: 6-7 Hrs. O/N at Tea House (A, B, L, D)
Start by climbing alongside the Mani walls in Deng, and continue along the route, following the Budhi Gandaki River. The trail passes through several suspension bridges, waterfalls, rhododendron forests, and the villages of Rana, Bihi, and Ghap to arrive in Namrung. A panoramic view of Shringi Himal (7161m) and Ganesh Himal (7422m) can be observed from Namrung, which is also a checkpoint, so remember to keep your permits with you. We will then stay overnight in Namrung.
Day 8: Namrung – Samagaon [3,530m/11,578ft]: 6-7 Hrs.O/N at Tea House (A, B, L, D)
As we leave behind Namrung, we ascend to the village of Lihi, and then to Sho and Lho. The trail passes through a landslide area, so it is important to maintain a steady pace. You pass by many Chortens and Gompas to reach Sama Gaon, which offers a stunning vista of Manaslu (8156m), Larke (6249m), and Naike (6211m) peaks. We will stay overnight in Sama Gaon.
Day 9: Sama Gaon – Pungyen Gompa – Samagaon: 6-7 Hrs O/N at Tea House (A, B, L, D)
day 9 we explore Sama Gaon, an idyllic village with a stone gate and Mani stone wall, so it's the perfect place to use this day too. In order to acclimatize, you hike through yak pastures and large grasslands to Pung Gyan Gompa, which is a beautiful Buddhist monastery sitting in the lap of the Himalayas. You can visit the nearby Chorten, and spend some time soaking in the breathtaking beauty of Manaslu (8156m) along with the other peaks of the region. Then we will hike back to Sama Gaon for an overnight stay.
Day 10: Samagaon – Samdo [3,860m/12,660ft]: 4-5 Hrs.O/N at Tea House (A,B, L, D)
Today we continue to follow the Budhi Gandaki River upstream. The trail is wide and easier than on other days, so you have a nice walk through the alpine vegetation of the region. Pass through large Mani walls encrypted with prayers and decorated with prayer flags as you walk your way up to the village of Samdo, where we will stay overnight.
Day 11: Samdo – Dharamsala/Larkya B. C. [4,460m/14,628ft]: 4-5 Hrs.O/N at Tea House (A, B, L, D)
Start by climbing down the river, before ascending to Larkya Bazar. The trail passes through several Mani walls and stone huts, and also walks on the gorge of Syacha Glacier to arrive at Dharamsala, also known as Larkya Phedi. Larkya Phedi provides an excellent view of the Larkya peak (6249m) and Naike Peak (6211m). There is only one lodge in Larkya Phedi called Larkya Rest House, where we will be staying for the night.
Day 12: Dharamsala – Larkya la [5,160m/16,924ft] – Bimthang [3,720m/12,201ft]: 8-9 Hrs O/N at Tea House (A,B, L, D)
You start the trek early in the morning as you have a challenging day ahead. The trail walks through the moraines of Larkya Glacier, making the climb difficult. Continue climbing up the steep and icy trail until you reach Larkya La Pass. From the top, you will have a panoramic view of Manaslu (8156m), Annapurna II (7937m), Himlung (7126m), Kang Guru (6981m), Larkya peak (6249m), and Ratna Chuli (7035m) among others. You will descend down from Larkya La, walking on a grassy moraine and rockfall area to the village of Bimthang, where you will spend the night.
Day 13: Bimthang – Dharapani [2,300m/6,438ft]: 7-8 Hrs. O/N at Tea House (A, B, L, D)
From Bimthang, you descend down to Dharapani, leaving behind the spectacle of the Himalayas. Climb down Yak Kharka and pass through rhododendron forests to reach Kharche. Cross the fields and sub-tropical forests as you pass the Gurung village of Gho, en route to Tilije, enjoying the view of Manaslu and the Annapurna ranges along the way. We will then stay overnight in Dharapani.
Day 14: Dharapani – Syange [1,080m/3,542ft]: 6-7 Hrs. O/N at Tea House (A, B, L, D)
Begin the day by climbing down through the steep stone trail to Chamje, which is the starting village of the Marshyang Valley. You will pass several suspension bridges along the way as you climb down the steep trail alongside the Marsayangdi River. Passing Jagat, you will climb down to Syange where you will stay overnight.
Day 15: Syange – Kathmandu: 8-9 Hrs.O/N at Hotel (A, B, L, D)
From Syange, you will drive to Kathmandu, enjoying the countryside view that comprises markets, rivers, bridges, and hills along the way. Upon arrival in Kathmandu, feel free to explore and enjoy your final stay overnight at the hotel.
Day 16: Final Departure (B) 
On your last day, you will be dropped at Tribhuvan International Airport in Kathmandu for your final departure.
What's included
Airport/hotel pick up and drop off by private car
At least two nights 3-star hotel in Kathmandu bed and Breakfast plan
Meals on full board (breakfast, lunch, and dinner) in whole trekking
Kathmandu -Soti Khola and Syange – Kathmandu By local Bus / By jeep up to your request
Trekking map
An experienced Government license holder guide
Trekking porter/Sherpa who will carry your bags during the trekking
Insurance, salary, equipment, transportation, local tax for guide and porter
Group medical supplies (first aid kit will be available)
All necessary paper works and national park entry permits
Travel and rescue arrangement
TIMS (Trekkers' Information Management System)
All government taxes and tourist service charge
What's not included
Meals in Kathmandu before and after trekking,
Your travel insurance ( Rescue )
Tips for trekking staff and driver
Drinks (hot, cold and alcoholic)
Personal shopping and laundry etc
Personal trekking equipment
Equipment Checklist
Light and expedition weight thermal tops
Sunglasses with UV protection
Fleece jacket or pullover
Sleeping bag rated to 0 degrees (3/4 season)
Fleece Wind-Stopper jacket (optional)
Head lamp (eg Petzl) spare bulbs & batteries
Lightweight thermal gloves
Small padlock to lock trek bag
Underwear (4)
Basic First Aid Kit (see First Aid Medicine below)
Waterproof shell jacket (preferably breathable fabric)
Plastic bags – for keeping items dry inside trek bag
Shorts (2)
Daypack (35-40 litres/2500-3000 cubic inches)
Lightweight cotton long trousers/pants
Camping mattress, eg thermarest pad
Light and expedition weight thermal bottoms
Water bottles (2)
Sun hat or scarf
Toiletries
Warm fleece hat or light balaclava
Small wash towel
T-shirts (2)
Footwear appropriate to the trip
Thin, lightweight (inner socks) (4)
Waterproof shell trousers/pants (preferably breathable fabric)
Join Our Fixed Departures
Departing
Duration
Trip status
Price (per person)
30 May,2022
Days
Booking Open
$1,550 $1,240
5 Sep,2022
Days
Filling Up Fast
$1,550 $1,240
12 Sep,2022
Days
Filling Up Fast
$1,550 $1,240
19 Sep,2022
Days
Filling Up Fast
$1,550 $1,240
26 Sep,2022
Days
Filling Up Fast
$1,550 $1,240
3 Oct,2022
Days
Booking Open
$1,550 $1,240
10 Oct,2022
Days
Booking Open
$1,550 $1,240
17 Oct,2022
Days
Booking Open
$1,550 $1,240
24 Oct,2022
Days
Booking Open
$1,550 $1,240
31 Oct,2022
Days
Booking Open
$1,550 $1,240
7 Nov,2022
Days
Booking Open
$1,550 $1,240
14 Nov,2022
Days
Booking Open
$1,550 $1,240
21 Nov,2022
Days
Booking Open
$1,550 $1,240
28 Nov,2022
Days
Booking Open
$1,550 $1,240
Show More
Choose a Private Trip
If you already know who you would like to take your adventure with and would prefer to enjoy your 'My Everest Trip' experience with your own group of friends, then we've got good news! All of our trips are also available as private adventures! Our private adventure specialists are on hand to give you a quote or talk you through some of the different options that we offer.
So feel free to give us a call on +977 9851069558 or Email us at [email protected]
Reviews
If you have already travelled with us and want to share your story and experiences to the world please send us your experiences by cliking the button below:
These reviews are from the travellers who have travelled with us previously.
Manaslu Trek
This is the coolest trek I ever did. Really hard, but really fun. Since we moved through the big difference in altitude and followed steep trails we were happy that we had good guides and good porters. Our guide Krishna was very helpful in telling us how to walk and take rests, and we knew before we went that we had to be in good shape and were well prepared. What I liked the most about this trek is the variations of the land shape from the forests to the rough mountain terrains. The views are stunning and it's interesting to witness the change of culture as you get closer to Tibet.  
In addition to the fact that this is a super nice trek, the guys from My Everest Trip are very nice guys to hang around. They are highly skilled in mountaineering and always know what they are doing. Our guide took all the safety precautions necessary to avoid altitude sickness and instructed us on what clothes to wear for each specific day and what to bring in our daypack as the weather conditions can change very quickly and the porters were running so fast ahead with our backpacks.
The fact that everything was arranged before we started made it very easy for us not to worry about accommodation and stuff.
We will absolutely consider repeating this great adventure in another part of Nepal in the future, and we will not hesitate to ask My Everest Trip to arrange another trek for us.
Well done! See you again
Fedt trek
Manaslu Larkya Pass trek er det fedeste eventyr. Mine venner og jeg blev virkelig udfordret på udholdenhed og styrke. Manegeren af bureauet (Puru) tog imod os i lufthavnen og kørte os til vores hotel og gav os en kort briefing om hvad der skulle ske de næste par dage. På dag to var der sightseeing i Kathmandu og briefing på kontoret.  Puru ville selv tage med som guide på trekket. 
Dag tre gik med transport til udgangspunktet for trekket og på dag 4 var vi i gang. Puru er en fin fyr og en dygtig guide. Han tager sit job meget alvorligt og har styr på alt, men har masser af overskud til at fortælle om omgivelserne og spørge ind til sine gæster. Når vi kæmpede lidt med kræfterne havde han altid en opmuntrende bemærkning eller en god historie der kunne få os til at grine lidt af os selv og hinanden, for selv om trekket er ret krævende er det også noget af det fedeste jeg nogensinde har oplevet. For det første er Himalaya og Nepal en fantastisk oplevelse, for det andet var der bare en god stemning på hele turen og det skyldtes især den måde det hele var tilrettelagt på. Puru og portere kløede på med et humør der var enormt smittende og pludselig havde vi bare gået i 11 dage og turen var slut. 
Jeg vil enormt gerne på Trek med My Everest Trip igen og til andre der overvejer det samme vil jeg bare sige "go for it" og tag kontakt med bureauet her, for de leverer bare varen! Tak fra os, Namaste og god vind fremover til alle fyrene p My Everest trip
My 5th trek with My Everest Trip
I first met the people at My Everest Trip back in 2009 and they deliver every time. My first trek was the classic EBC trek, but I soon developed a taste for trekking in more remote parts of Nepal. 
For the Manaslu trek in 2019 I was teamed up with Ram, a great guy I did previous treks with so I knew I was up for a nice adventure, and of course, I was not disappointed as he is always a pleasure to be around. Just as I expected, this was another great trek on the long list of trekking offered by My Everest Trip.
Being a repeat guest in Nepal I know the importance of having a reliable agent you completely trust. The service offered by the team is flexible if I want to make a few changes and I'm always looking forward to meeting my Nepali brothers.
I will continue to visit Nepal in the years to come and I will stay loyal to My Everest Trip as they are always loyal to me.
Manaslu What A Nice Trek !!!
For me trekking is not just taking a hike, I want challenging terrain, altitude, and strenuous walks. So when this trek was presented to me by the manager of My Everest Trip there was no doubt in my mind, that I needed to do this.
I was accompanied by a very experienced and strong guide, who also turned out to be a very nice guy and after a few days, we were good friends. He shared stories about Nepal, I shared stories from other parts of the world I visited.
This is what trekking is about, the solitude and the challenge of being just with the person who shows the way.
This will not be my last visit to Nepal, and I will go on My Everest Trip again.
I challenged my Buddies
I challenged my two buddies to do this trek with me. We are so competitive and always come up with something we must do.
When we arrived in Nepal we were well prepared because we had a long correspondence with Puru and he provided us with good advice. When we met him and our guide in his office for the last details it was like meeting a friend.  We were grouped up with two guys from Switzerland and that was cool, always nice to meet new friends
For this trek, you must be in good shape. We are young strong guys but I must admit we actually struggled from time to time. Some of the terrains we walked were very rough and there were times we didn't talk so much, but the porters were singing! These guys are so strong even though they look small.
This trek takes almost 2 weeks and because of the big difference in altitude (710 m to 5160m) you walk through different climate zones, this adds so much to the experience to see how the landscape changes from the lower parts to the icy trails to Larkya La Pass. Some days we walked for only 4-5 hours, but the day we walked to Larkya La Pass was almost 9 hours but reaching the top gave a big reward. Our guide pointed out the big peaks like Manaslu, Annapurna II, Kang Guru, and more. Our guide was great, he knew so many things and had great knowledge about the culture, villages, gompas and so forth. Because this is a challenging trek in the remote part it's not as crowded and you really get the feeling of being part of the greater universe.
So three guys from Holland asked for a challenge and we got exactly what we asked for, thanks to Puru and his professional team. On top of this, we have two new friends in Switzerland and several new friends in Nepal.
Last but not least I would like to recommend My Everest Trip to everybody who wants to travel to Nepal. They have so many activities to choose from and Puru shows great integrity and insight. I understand why his clients return to him if they revisit Nepal.
Very good experience!!!
I did a trek with My Everest Trip and Puru Thapaliya, who's a very nice guy and super helpful. I did a three weeks trek and for the Manaslu trek. the whole trek was very well organized and the guide very good…..but the scenery along the way was breathtaking!
Thanks a lot!
Map
Package Summary
Drive from Kathmandu to Arughat and from Beshisahar back to Kathmandu.
Start your trip by trekking through tropical green hills covered with pine and oak forests.
Experience the unique cultural blend of Tibetan and Nepalese people.
Witness scenic views of Mt. Manaslu, Mt. Himchuli, and Mt. Ganesh amongst others.
Reach the Larkya La pass (5153m).
Engage with the Tibetan culture of the Nuri people.
Package Price
USD $1550 USD $1240
We are your ultimate adventure partner.
My Everest Trip is a reliable, Eco-friendly, and experienced tour company in Nepal – so if you're looking for the ultimate  Himalayan adventure, you've come to the right place. Our seasoned guides offer mountain trekking and peak climbing across Nepal, Bhutan, and Tibet – as well as a myriad of jungle safaris, sightseeing, bungee jumping, cycling, and paragliding packages. So to learn more about us click below and choose us as your ultimate adventure partner! Learn More About Us
Why Book With Us
70% Repeat Customers
Guaranteed Departures
Team of destinations Experts
Competitive Prices
99% Success Rate
Places of attractions, travel tips, news and more.Recent From Our Blog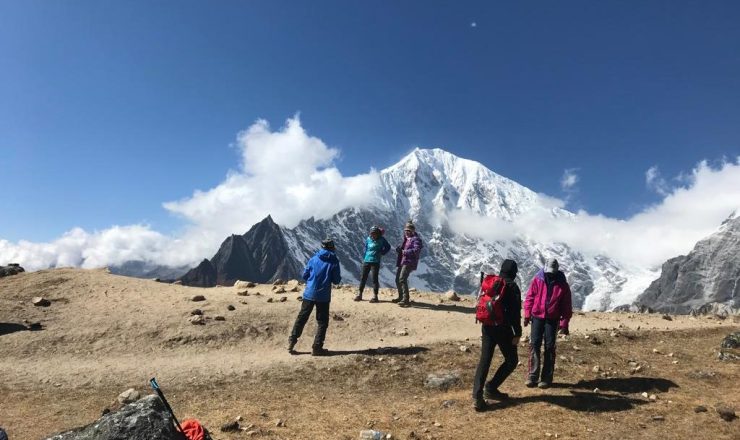 In your view, what should an ideal vacation look like? Let's imagine a place that has a great mountain range in the back, a lush evergreen forest in the front, a cascading river, and a stunning waterfall in the way. Also, imagine a place with traditional people living in colorful villages and a cultural heritage…
Ready for an ultimate trekking destination of Nepal that pushes your trekking experience to a new level? Break the boundaries and make the impossible happen with this 15 days Everest Base Camp- Cho-La Pass – Gokyo Trek. So, let's get started with the basics of where this trek route passes and what it offers. Everest…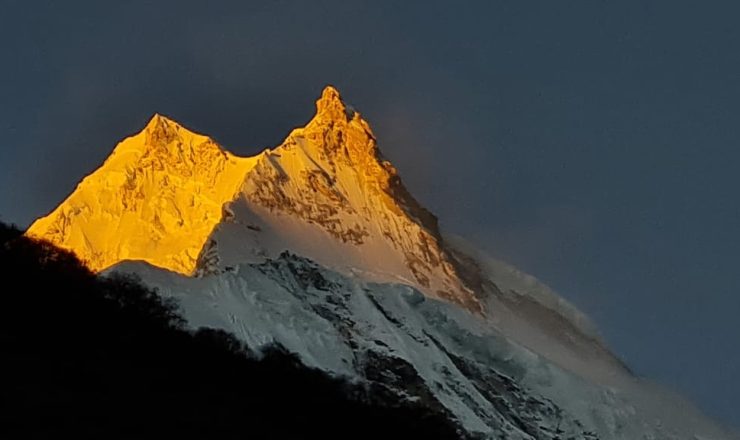 Trekking Region: Manaslu and Annapurna Trekking duration: 14 days, 13 night Maximum altitude: Larkya pass at 5,167 meters Accommodation: Tea house Trek difficultly: Hard Starting point: Soti Khola Ending Point: Dharapani Trek Highlight Experience true wilderness and remoteness of the Jungle trekking route while exploring the Manaslu Base Camp Challenging climb to the Larkya La…