Overview
Mera Peak is one of the most amazing and impressive trekking peaks in Nepal and is considered the highest among the 6000 meters peaks. Mera Peak is situated in the wildest area of Hinku Valley in the Khumbu region, southeast of the giant Mount Everest (the world's highest mountain). Mera Peak Climbing is an adventurous climb with some technical difficulties on the way. The adventurous climb to Mera Peak is perfect for trekkers who dream of standing on the top of the mountain.
The 18-day Mera Peak Climbing offers an amazing and mesmerizing view of the highest mountains in the world like Mount Everest (8848m), Lhotse (8516m), Kanchenjunga (8586m), Makalu (8481m), and Cho Oyu (8201m). The thrilling journey commences as you board a scenic flight to Lukla from Kathmandu. The trail takes you through a heavily wooded forest filled with rhododendron, juniper, oak, and pine trees. The trail to the peak also passes through glaciers, iced paths, terraced fields, waterfalls, and untouched beautiful valleys. On the way, you will walk past several villages, mainly inhabited by Sherpa people allowing the trekkers to learn about their local lifestyle and culture. The trail crosses over the Zatra La Pass (4,610m), where trekkers can get an amazing view of Dudh Koshi valley and the beautiful landscape from the top of the pass. Following the guidance of our climbing leader, and gearing up the necessary equipment, the trekker reaches the top of the summit which offers a stunning 360-degree view of different mountain ranges. The climb is suitable for those who love technical mountaineering and have some climbing experience. One needs to have good physical fitness to climb Mera Peak.
About Mera peak mountain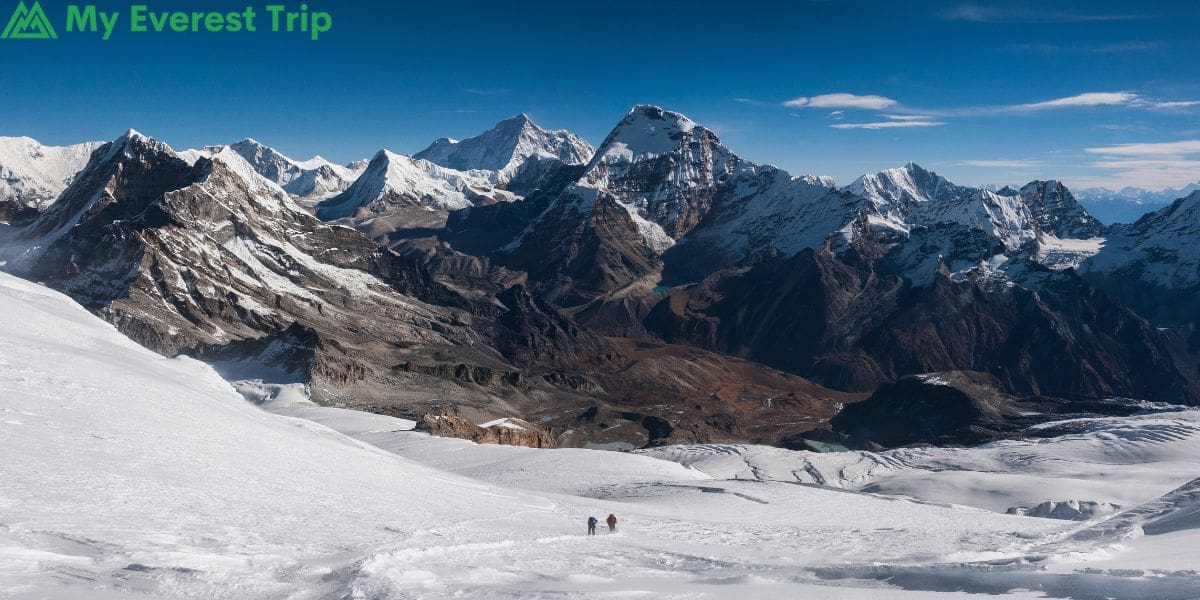 Right next to Mount Everest, lies the highest trekking peak in Nepal i.e Mera Peak. At 6,476 meters above sea level, Mera Peak is the highest you can go without mountain climbing permits. This Mera peak climbing is perfect for experienced trekkers and new climbers. The peak lies in the Himalayan range in the Mahalangur section and Barun sub-section of the Himalayas. Along with Mera North, 6,476 meters which are mostly used by trekkers, there are two other peaks i.e. Mera Central, 6,461 meters, and Mera South, 6,065 meters. Also, there are other shorter peaks.   
The region was first explored extensively by British expeditions in the early 50s before and after the ascent of Everest. Members of the Mera Peak Trek included Edmund Hillary, Tenzing Norgay, Eric Shipton, and George Lowe.  
Mera Central climb was first done in 1953 by Col, a French team. However, Mera now was only climbed on 29 October 1973 by L. Limarques, Ang Lhakpa, and two other Sherpas. The south pillar which is the most difficult one was climbed in 1986. However, the popularity of the Mera Peak trek rose when Edmund Hillary and Tenzing Norgay climbed it multiple times as a practice peak before they could actually conquer Everest. 
My Everest Trip is a well-reputed trekking organizer successfully running in Kathmandu. Our good ratings have made us one of the top-notch organizations in the tourism industry. We offer our clients a-one service from transportation to decent accommodations, during their stay in Nepal. We also provide special kinds of packages depending on the client's preference.
Read More
Read Less
Your Itinerary
Day 01: Arrival in Kathmandu (1,350m/4,428ft) |O/N at 3 Star Hotel (A, D)      
Pick up at Tribhuvan International Airport, upon your arrival. Transfer to a hotel in Kathmandu for an overnight stay.
Day 02: Sightseeing in Kathmandu|8 Hrs| O/N at 3-Star Hotel (A, B, D)  
We visit UNESCO-listed world heritage sites that include Swayambhunath, Boudhanath, Pashupatinath, Kathmandu, and Patan Durbar Square. Overnight at the hotel in Kathmandu.
Day 03: 40-min mountain flight from Kathmandu to Lukla (2,800m/9,184ft) and trek from Lukla to Chutanga (3,050m 11,480ft) |4-5 Hrs |O/N at Tented Camp (A, B, L, D)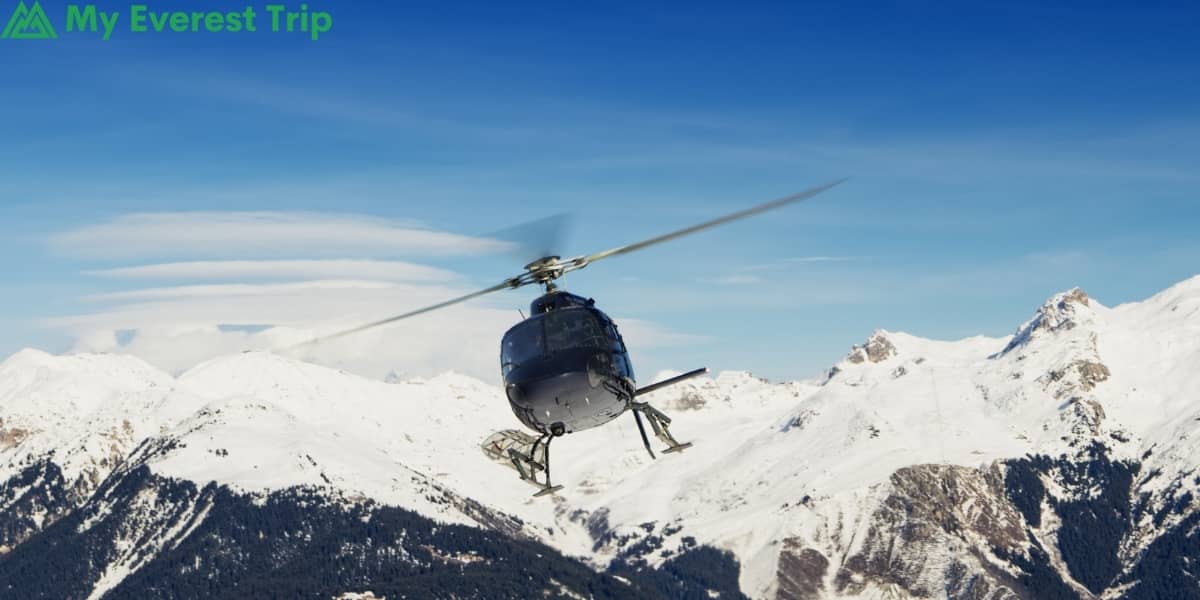 We catch our early morning scenic flight to Lukla from Kathmandu airport. We begin our first-day trek to Chutanga passing through several villages and farmlands. This is where we use a different route than Everest Base Camp Trek. Enjoying the view of hills and valleys, we arrive at Chutanga. We set up our tent for an overnight stay.
Day 04: Chutanga – Thuli Kharka (Chatra-La) (3,900m/12,792ft) via Zatrwa La Pass (4,610m/15,120ft) and down climb to Khartitang (3,900m/12,795ft) |6-7 Hrs|O/N at Tented Camp (A, B, L, D)
Today we trek towards Thuli Kharka. We ascend over Kalo Himal Ridge which divides the Khumbu area from Hinku Valley and Makalu region. We continue our trek ascending through a steep trail and boulder slope to cross over Zatrwa La Pass. Upon reaching the top, we get a stunning view of Dudh Koshi valley and different peaks like Karyolung (8201m) and Lumding Himal. We descend to Khartitang before reaching Thuli Kharka. Overnight at tented camp.
Day 05: Thuli Kharka – Kote (4,095m/13,428ft)| 4-5 Hrs|O/N at Tented Camp (A, B, L, D)
We continue our trek walking through a dense mixed forest filled with rhododendron, oak, and pine trees down to the river. Enjoying the stunning view of Mera Peak in the background, we descend to the Hinku River followed by the final uphill climb which leads us to Kote. Overnight at Tented camp.
Day 06: Kote – Thangnak (4,350m/14,268ft)|4-5 Hrs |O/N at Tented Camp (A, B, L, D)
Moving alongside the flow of the Hinku River, we reach Gondishung. Continuing our trek further, we pass through ancient Lungsumgba Gompa which was built 200 years ago. We also come across an amazing piece of rock carved with the map of Mera Peak, before arriving at Thangnak. Overnight at Tented camp.
Day 07: Rest and acclimatization day at Thangnak. On the day you will visit Sabal Tsho Lake and hike to the cairn (5,271m/17,288ft) on the flank of Kusum Kanguru (6,367m/20,889ft).  O/N at Tented Camp (A, B, L, D)
We take a day off from trekking to acclimatize. We explore nearby Thangnak village visit the Sabal Tsho Lake and also take a short pleasant hike to the cairn on the flank of Kusum Kanguru. After spending some quality time, we hike back to Thangnak for an overnight stay.
Day 08: Thangnak – Khare (5,045m/16,547ft)|4-5 Hrs|O/N at Tented Camp (A, B, L, D)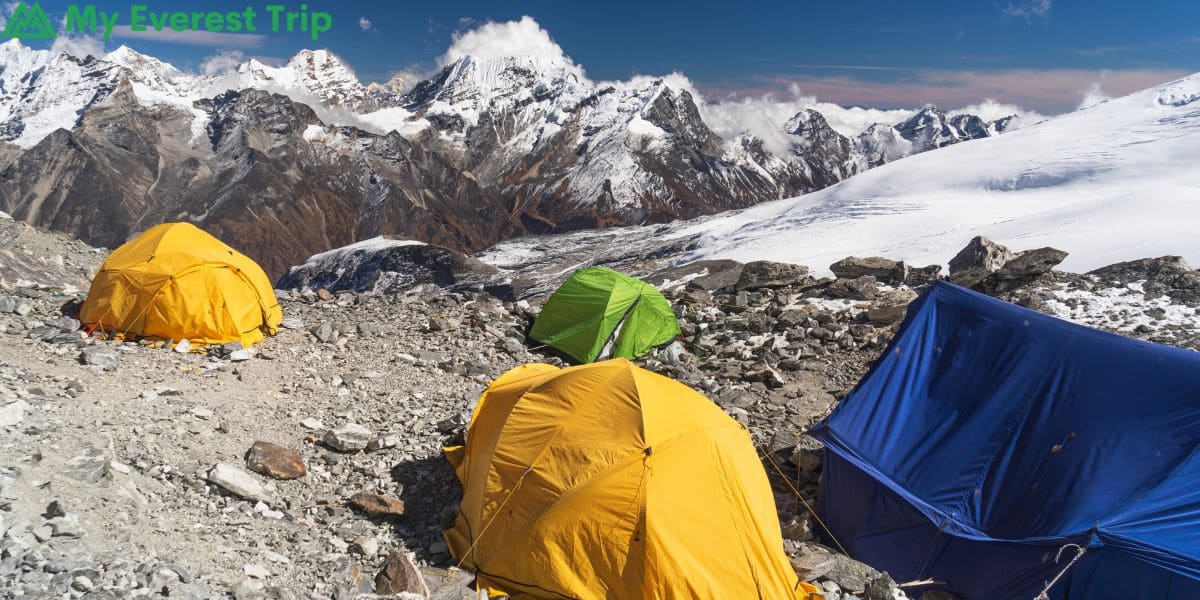 Trekking over lateral moraine, we move towards Hinku Nup and Shar Glaciers. We continue to ascend all the way up to Khare where we are rewarded with the spectacular view of the Northern face of Mera Peak (6476m). We set up our tent for an overnight stay.
Day 09: Trek and climb from Khare – Mera Base Camp (5,300m/17,384ft) |4-5 Hrs |O/N at Tented Camp (A, B, L, D)
Leaving behind Khare, we trek towards Mera Base Camp. Our trekking trail gradually ascends over Mera Glacier following an icy trail. We continue to ascend toward the top of the glacier and make our way up further to Mera Base Camp. Overnight at tented camp.
Day 10: Trek and climb from Mera Base Camp to High camp (5,780m/18,958ft) via Mera La Pass |4-5 Hrs|O/N at Tented Camp (A, B, L, D)
Leaving Mera Base Camp, we start our climb towards Mera La Pass (5400m). Continuing our trek along the rocky and often snow-covered trail, we arrive at Mera Peak High Camp. Upon reaching the high camp, we set up our camp for an overnight stay and make necessary checkups on health conditions and climbing equipment before the summit. We can get an amazing view of different peaks from the high camp.
Day 11: Summit Day; High Camp to Mera Summit (6,476m/21,825ft) and return to Khare. |6-7 Hrs |O/N at Tented Camp (A, B, L, D)
Following the guidance of the climbing leader, we start our climb early in the morning to reach the summit before noon. Climbing up the glacier and onto a ridge with the help of our gears, we head towards Mera Summit. Upon reaching the top, we are rewarded with an extraordinary view of Everest (8848m), Cho Oyu (8201m), Makalu (8481m), Kanchenjunga (8586m), Nuptse (7861m), and Chamlang (7319m). After taking a few pictures, we head back to Khare following the same route. Overnight at tented camp.
Day 12: Khare – Kote (3,600m/11,808ft) |5-6 Hrs | O/N at Tented Camp (A, B, L, D)
Rejoining our trail we head towards Kote. We walk past the village of Thangnak and enter the dense forest of rhododendron, oak, pine, and birch before arriving at Kote. Overnight at tented camp.
Day 13: Kote – Thuli Kharka (5,045m/16,547ft) |6-7 Hrs|O/N at Tented Camp (A, B, L, D)
We ascend through dense rhododendron forest which leads us to the western part of Hinku valley towards Thuli Kharka. Upon arriving at Thuli Kharka, we get to enjoy the amazing view of Mera North (6476m), Mera Central (6461m), and Mera South (6065m). Overnight at tented camp.
Day 14: Thuli Kharka – Lukla (2,800m/9,184ft) via Zatrwa La pass |6-7 Hrs | O/N at Tented Camp (A, B, L, D)
Leaving behind Thuli Kharka, we trek towards Lukla for our last day of trekking. Crossing over Zartwa La pass, again, we descend towards Lukla enjoying the stunning view of different mountain peaks and landscapes. Overnight at a tented camp in Lukla.
Day 15: Extra day for contingency |O/N at Tented Camp (A, B, L, D)
We take this extra day for contingency in case the weather condition gets worse. The weather can be unpredictable mainly in high Himalaya areas. Meanwhile, you can explore Lukla during your free time. Overnight at tented camp.
Day 16: 40-Min Mountain flight from Lukla to Kathmandu | O/N at 3 Star Hotel (A, B, L, D)
We catch our 40 min scenic flight back to Kathmandu from Lukla. We transfer you back to your hotel in Kathmandu. Overnight at Hotel.
Day 17: Rest day in Kathmandu |O/N at 3-Star Hotel (A, B, L, D)
We give you a free day to take a rest after a long journey. Feel free to stroll around Kathmandu as you will have the whole day to yourself. A farewell dinner will be hosted later in the evening at a local Nepali restaurant to celebrate the completion of the summit. Overnight at the hotel.
Day 18: Departure (B)
Drop at Tribhuvan International Airport for final departure hoping to see you again.
Additional Info
Mera peak Temperature  
The entire Himalayas range remains below the freezing point throughout the year. The average temperature of Mera Peak is -5 degrees Celsius in the daytime and -12 degree Celsius at the night. Snowfall is quite regular during the Monsoon and winter seasons, depositing a very thick layer of snow on the rock on Mera Peak summit.
 Also read: Tilicho Lake Trek
 The warmest month in Mera Peak is July ( about 6 degrees Celsius) but the rainfall and snowfall keep on changing the temperature. December and January are the coldest months with the temperature dropping below -15 degrees Celsius. Spring i.e. March and April, which is basically the peak season for mountain climbing have a Mera Peak temperature of -5 degrees Celsius. Although the temperature is low, the Mera Peak climate in Spring is quite stable with low chances of rainfall. September and October have quite good Mera Peak weather with a temperature of about -2 degrees Celsius.
 Best Time to Climb Mera Peak
 Mera Peak Climbing is mostly done in March, April, and May. This is the time for almost all mountain climbs in Nepal and the crowd at the mountains is at its peak. The other possible months for Mera Peak climbing are September and October. As the temperature starts to drop after November, the journey is quite difficult. From January, it's almost impossible to trek up to February. June, July, and August are also not the best time to climb Mera peaks. Treks in semi-arid land as Upper Mustang is better in summer. If it was just a trek to Mera Base camp, you could have completed it in any season. But the actual Mera Peak climbing can only be done in stable weather, otherwise, it can be deadly.
Mera Peak Altitude/ Elevation
Mera's peak altitude is 6,376 meters and it's among the tallest trekking peaks in Nepal. This means you aren't bound to the specific rules and permits needed for the mountain climbs in Mera.
Other important destinations during the trip and their Mera Peak Height are:
Khare altitude 5,045m/16,552ft

Mera Base Camp altitude 5,300m/17,384ft

Mera La altitude 5,415m/17,765ft

Mera High Camp altitude 5,800m/19,029ft

Mera Peak altitude 6,476m/21,247ft
On the 3rd day, you reach Chutanga which is at 3,050m. Beyond Chutang, you start to feel the increasing impact of altitude. From Thagnak at 4,350m, most trekkers start to develop altitude sickness. So, to cope with Mera Peak altitude, we move slowly and easily. We have two rest days in our Mera Peak climb itinerary so that helps our body can adapt to the decreasing level of oxygen. Beyond that, you must make sure that you are fully hydrated and avoid all kinds of dehydrating drinks while gaining Mera Peak Height.
 Check Everest Three Pass Trek for a more challenging experience. 
 Even then, if you develop altitude sickness during the Mera Peak expedition, our expert Sherpa guide will always have extra medications for you. We might also be able to provide some oxygen cylinders and take you to a lower altitude. In the case of extreme pain and severe symptom of altitude sickness, helicopter evacuation will be arranged as per your travel insurance on different Mera Peak Heights.
Mera Peak Climbing Itinerary
 Khare is basically a base point for the Mera Peak climb. With a few tea houses and small local settlements, Khare has now been developed as an acclimatization and training point before you head for the Mera Peak summit view. You can either say in tented camps or at local tea houses in Khare. 
 You can reach Khare after 5 days of walking from Lukla via Namche (as Everest Short Trek). As per MyEverestTrip Itinerary, you need 6 days as we have a rest day in Thangnak as well. From Khare, Mera Peak Summit is another 3 days of walking. When you leave Khare after a rest day, you can either reach Mera Base camp or Mera La for the first night and stop at high camp. On the 3rd day, we hike to the Mera Peak summit and be back to Khare.
Why US
MyEverestTrip is a Nepalese Travel and Trekking Agency based in Kathmandu. We have been operating in different trekking regions for more than a decade, traveling with hundreds of trekkers and travelers all around the world.
With the pure intention to bring trekkers to Nepal's safety and comfort, we have an entire team of travel planer, guides, and porters. We also have connections to hotels and restaurant lines all over Nepal for ensuring that our trekkers get the best possible facilities.   
So, here is the reason why you should travel with MyEverestTrip.  
Customize your itinerary:
We have designed a well-planned Itinerary for all travel destinations around Nepal. However, this Itinerary is customizable as per the need and requests of our trekkers. Just let us know when and how long you are staying so that we can arrange the rest. 
Our Expert guide: 
Although all travel agency claims to have a good guide, many of them are not informed about the place you are traveling to. However, MyEverestTrip has its own licensed guide in Nepal. They have been working in this field for over three decades, collecting all the information about the place/ culture, and learning to keep the travelers safe. Also, our guide is good at the English language. Upon special request, we can even hire a guide who can speak Chinese and other European languages for trekking in Nepal.
Fair and reasonable Cost:
MyEverestTrip has been known for its very economic trek packages in Nepal. You can compare the price we offer with any other travel agency in Nepal and only book with us if you are satisfied with our cost. We try to include all needed expenses during the tour so that you will not be overwhelmed with hidden expenses after the packages are booked. 
Your safety is our priority:
Obviously, the safety of our trekkers and our team is the utmost priority of MyEverestTrip. Our guide and porters who shall accompany you for the trip will have insurance of their own. We also encourage Travel insurance for our trekkers. Our treks and trip have been so designed that you only walk an appropriate distance. In any case of emergency, you will always have our back.
Responsible and Eco-Friendly 
MyEverestTrip operates with the belief in responsible tourism. This includes 
We are transparent about the services covered on the trip. There shall be no hidden cost (informed in advance if there's any)

We cover all the places that have been promised before the trek (the trend of skipping places once you book the package has to be discouraged). 

All our guides and porter are above 18yrs. We highly discourage child labor in the tourism industry

We do not leave any wastage behind on the trekking routes. We either dispose of the waste appropriately or carry them back with us and send it to the municipality

We do not engage in any activities that affect the people in the trek places of Nepal we stay.  
FAQ
 Mera peak isn't steep technical climbing, but its high altitude and huge rocks definitely demand some knowledge and strength. Technically, Mera Peak difficulty has been graded PD as per the mountain alpine grading system. Earlier, it was graded F which means very easy and straightforward. But, with some changes in the structure of the peak, the difficulty of the Mera Peak summit is now graded as PD. It means, there are not many but few technical climbing sections.
 In these 18 days, we cover the Mera peak climbing distance of about 100 km only. The domestic flight to Lukla saves us or a lot of time and energy to reach Khumbu. From Lukla, the distance to Mera peak is relatively less and we only walk 8 to 12 kilometers each day. Except for the Mera Peak Summit climb on the 11th day, other days are quite easy. On the summit day, you need to start the Mera Peak climb before 3 am and cross the hardest section of the trek in complete darkness.
 Remoteness: The Other challenge you face during me Mera Peak climb is the remoteness of the Mera Peak climb. Since this is of beaten trail in the Khumbu region there are only a few hotels along the way. We will stay in a tented camp after Lobuche. Basics like bathing, bathroom, charging your phones, etc also become difficult. You will not get to use Wi-Fi and even a mobile network might not work at such an altitude. You will have to live your 18 days completely devoid of comfort and luxury.
 How High is Mera Peak?
 Mera peak altitude is 6,476m/21,247ft. This makes it one of the highest trekking peaks in Nepal. Another nearby peak island peak is 6,100 meters. It's also higher than the popular Lobuche Peak climbing.
 How long does it take to climb Mera Peak?
 MyEverestTrip Mera Peak Itinerary is 18 days right from your arrival in Kathmandu. Including two rest and training days and one Sightseeing day in Kathmandu, 18 days is enough for you. Experienced climbers can complete the journey in 11 days from Kathmandu. However, it is suggested that you walk slowly and have at least two rest days so that your body can adapt at a higher altitude. The actual Mera Peak climb is only 3 days but you need 6 days to reach Khare. And then, you need 4 more days to get from Khare to Kathmandu.
 How much does it cost to climb Mera Peak?
 Mera Peak's climbing cost is USD $1880. Since almost all routes of the Mera Peak expedition has to be completed in tented accommodation, the price of the Mera peak climb is high. Being an off-route trail, the tea houses are very few and mostly over-occupied. Thus, we must carry tents, food, cooking utensil, etc from Kathmandu. This also adds more members to your team and increases the cost. 
Getting food, accommodation, a guide, porter, goods, and transportation ( including flight cost) all at Mera Peak cost of $1880 is actually a very reasonable offer. If you travel without a Mera expedition package, the cost comes out to be very high than thought. You also need to get a special trekking permit which is cost quite high.
 Is Mera Peak harder than Island Peak?
 In terms of height, Mera Peak is slightly higher than Island Peak. Island peak is about 3,00 meters lower than Mera Peak. But, the climb to Island Peak's summit includes more steep ice climbs and numerous challenging sections and the headwall. In contrast, the climb to Mera Peak is straightforward, with fewer challenges like crevasses. Island Peak is more adventurous with its rocky path and many technical points. And then there's Mera Peak which is safe and fun for trekkers. 
If this is your first ever high-altitude trek, go for Mera Trek which is relatively easy and short. If you are a somewhat experienced climber, and now planning to climb an 8,000 mountain sometime soon, Island peak can be a good option. 
 How Technical is Mera Peak?
 Mera peak cannot be termed technical. The path is mostly straightforward and anyone with zero experience in mountain climbing can complete the trek. Only the last section of the trek i.e. from Mera High Camp to the Mera summit is technical. And since we have to hike on this section at 3 am in the morning (in total darkness), it's quite difficult. Getting back into this particular section is also quite dangerous. Beyond that, all other sections are easy and safe. Ama Dablam and Chulu East are more technical than Mera Peak.
  If there is recent snowfall, the trail is quite slippery and needs the use of ropes and crampons for Mera Peak trekking. All these techniques needed for the Mera Peak expedition can be taught by our guide. The Sherpas will fix ropes and create support wherever necessary so you don't have to take the risk. The crampons will also be set by them. Basically, you will be in safe hands and can even enjoy the Mera Peak ski. 
 Can you see Everest from Mera Peak?
 Yes, obviously you can see Mount Everest from Mera Peak. Mount Everest and Mera both lie in the Khumbu region within Sagarmatha National Park. Everest peak is clearly visible from the Mera summit. And you can see Mera Peak from Kalapatthar as well. You can also see Everest from different viewpoints between Lukla and Mera Base Camp. So, this Mera peak route is basically a less crowded route to witness the world's tallest peak at a close distance.  
Equipment Checklist
Light and expedition weight thermal tops
Sunglasses with UV protection
Fleece jacket or pullover
Sleeping bag rated to 0 degrees (3/4 season)
Fleece Wind-Stopper jacket (optional)
Head lamp (eg Petzl) spare bulbs & batteries
Lightweight thermal gloves
Small padlock to lock trek bag
Underwear (4)
Basic First Aid Kit (see First Aid Medicine below)
Waterproof shell jacket (preferably breathable fabric)
Plastic bags – for keeping items dry inside trek bag
Shorts (2)
Daypack (35-40 litres/2500-3000 cubic inches)
Lightweight cotton long trousers/pants
Camping mattress, eg thermarest pad
Light and expedition weight thermal bottoms
Water bottles (2)
Sun hat or scarf
Toiletries
Warm fleece hat or light balaclava
Small wash towel
T-shirts (2)
Footwear appropriate to the trip
Thin, lightweight (inner socks) (4)
Waterproof shell trousers/pants (preferably breathable fabric)
Map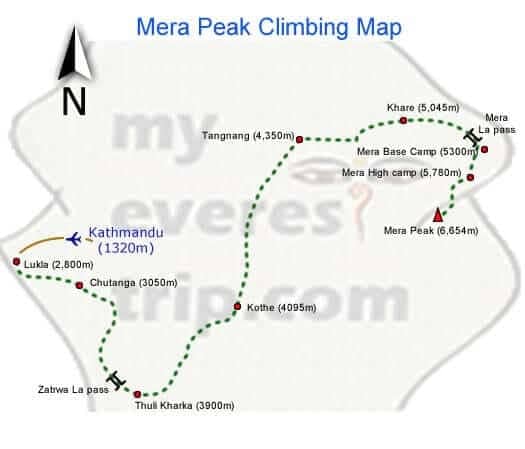 What's included
Airport/hotel pick up and drop off by private car
At least two nights 3-star hotel in Kathmandu bed and Breakfast plan
Meals on full board (breakfast, lunch, and dinner) in the whole trekking
Domestic flights (KTM-Lukla-KTM) with all surcharges airport taxes for guests and guide
Trekking map
An experienced Government license holder guide
Trekking porter/Sherpa who will carry your bags during the trekking
Insurance, salary, equipment, transportation, local tax for guide and porter
Group medical supplies (first aid kit will be available)
All necessary paper works and national park entry permits
Travel and rescue arrangement
TIMS (Trekkers' Information Management System)
All government taxes and tourist service charge
What's not included
Meals in Kathmandu before and after trekking
Your travel insurance ( Rescue )
Nepal entry visa fee.
Tips for trekking staff and driver
Drinks (hot, cold, and alcoholic)
Personal shopping and laundry etc
Personal trekking equipment
Choose a Private Trip
If you already know who you would like to take your adventure with and would prefer to enjoy your 'My Everest Trip' experience with your own group of friends, then we've got good news! All of our trips are also available as private adventures! Our private adventure specialists are on hand to give you a quote or talk you through some of the different options that we offer.
So feel free to give us a call on +977 9851069558 or Email us at [email protected]
Reviews
If you have already travelled with us and want to share your story and experiences to the world please send us your experiences by cliking the button below:
Package Summary
Highlights  of Mera Peak Climbing
Climb the Summit of Mera Peak (6,461m/21,190ft)
Complete the highest trekking peak in Nepal while preparing for other 8000m+ climbs
Five 8,000m peaks are visible from the summit including Everest, Lhotse, Cho Oyu, Makalu, and Kanchenjunga.
Experience the comfort of the local guests and also the adventure of tented accommodation 
We are your ultimate adventure partner.
MyEverestTrip is a reliable, Eco-friendly, and experienced tour company in Nepal – so if you're looking for the ultimate  Himalayan adventure, you've come to the right place. Our seasoned guides offer mountain trekking and peak climbing across Nepal, Bhutan, and Tibet – as well as a myriad of jungle safaris, sightseeing, bungee jumping, cycling, and paragliding packages. So to learn more about us click below and choose us as your ultimate adventure partner! Learn More About Us
Why Book With Us
70% Repeat Customers
Guaranteed Departures
Team of destinations Experts
Competitive Prices
99% Success Rate
Places of attractions, travel tips, news and more.Recent From Our Blog
Once you've done the Everest base camp trek, the next most popular trek in the world is the Annapurna trek in Nepal. A goddess in Hindu mythology, "Ma Annapurna," whose name means "full of grains" or "giver of sustenance," is said to have given the peak its current name. The Annapurna Base Camp Trek is…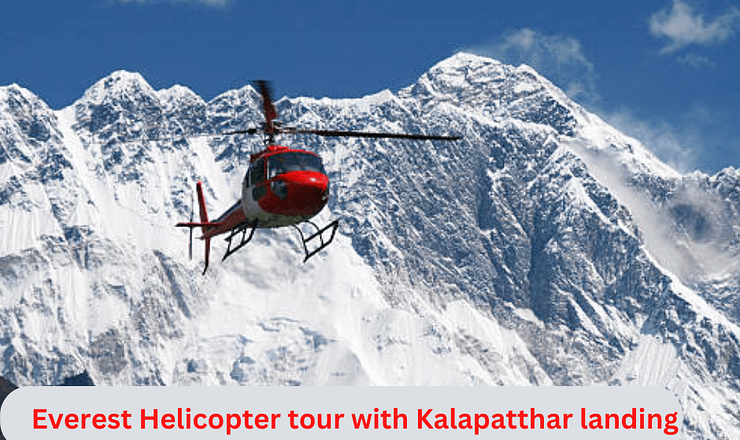 Are you dreaming of Everest Helicopter Tour With Landing at Kalapathar to see Mount Everest? If yes, a Helicopter tour to Everest is the best option. The Everest Base Camp Helicopter Tour with Landing at Kalapathar is the most popular helicopter ride in Nepal. The helicopter tour is a single-day package starting from Kathmandu airport…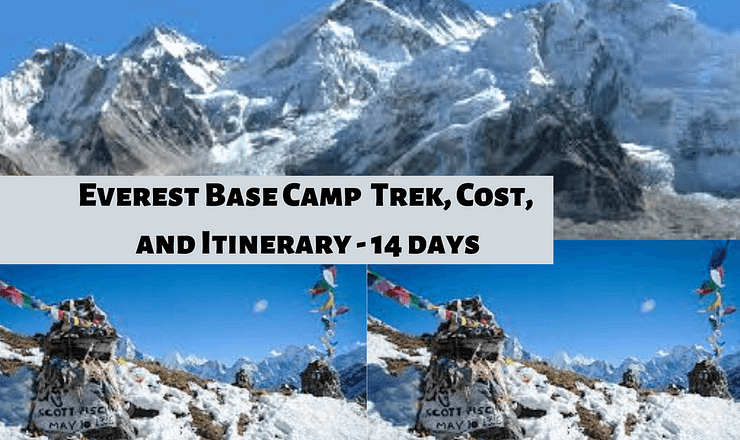 Everest Base Camp Trek Overview The Everest Base Camp trek journey is a top-tier adventure since it leads you to the base of the world's tallest mountain, Everest (8,848.68 m/29,029ft). Traveling through stunning high-altitude landscapes, high-altitude wildlife, traditional Sherpa culture, Buddhist monasteries, and snow-capped mountains, this tour will offer you a natural thrill at an…