Tibet Lhasa Overland Tour
Overview
Tibet Lhasa Overland Tour is a splendid combination of a rugged overland tour from Kathmandu to Lhasa and the classic Tibet Lhasa City Tour. This Tibet Lhasa Overland Tour starts in Kathmandu, where you Rasuwa-Kerung Highway.
During the Tibetan part of the journey, you'll cross Nyalamu Pass (3,800m/12,467ft) and Lalung La Pass (5,050m/16,568ft). You continue the trek to Xigatse by crossing Karo La Pass (5,010m/16,437ft) and Kamba La Pass (4,794m/15,728ft).
Yamdrok Tso Lake, also known as Turquoise Lake, is one of the highlights before you go down again to Lhasa. The fan-shaped lake is a 638 km² and spreads to the south, and narrows to the north. Similar to mountains, lakes are considered sacred by Tibetans. Yamdrok Lake is regarded as one of the four holy lakes. The three lakes are Lhamo La-Tso, Namtso, and Manasarovar. Every Tibetan, from the Dalai Lama to local villagers, makes pilgrimages here.
The classic 8-day Tibet Lhasa Overland Tour is a drive-in and fly-out tour from Kathmandu via Rasuwa-Kerung Highway to Lhasa. We can also arrange this tour in the opposite direction at your request.
We operate the Tibet Lhasa Overland Tour in both groups and private tours. A customized itinerary with a travel and accommodation plan is available upon request.
Read More
Read Less
Your Itinerary
Day 01: Kathmandu (1300) -Kerung Border (145 Km) 06-07 hours drive
Early in the Morning scenic drive to Kerung Border (Nepal-Tibet Border) through the beautiful Nepalese countryside and after necessary border formalities at Nepalese immigration, an hour adventurous uphill drive by Bus & Van (usually) or 2-hour walks uphill (in case of landslide to Chinese immigration, check-in to the Hotel or Continue drive to Kerung. Stay overnight at the Guest House.
Day 02: Kerung – Tingri (4300m) / Lhatse (4,350m): 225 Km/244 Km
Day drives uphill to the world's highest plateau, with the typical view of the Tibetan landscape offering the feeling of standing on the world's roof. From where weather permitting, there is a breathtaking panorama of beautiful Himalayan ranges, including Mt Cho Oyu (8201 M) & Mt Xishapagma (8012M), but dwarfed by the Vastness of the Tibetan plateau. From TINGRI, one can enjoy the magnificence of Mt. Everest (8,848 M). Stay overnight at the Guest House
Day 03: Tingri/Lhaste – Xigatse (3,900 M): 244 Km
Continue scenic drive crossing Over Gyatchu La (5,220M), the highest pass en route to Lhasa via Lhatse, from where a road to Mt Kailash bifurcates to the west. Stay overnight at Yak hotel.
Day 04: Xigatse – Gyantse (3,950m): 90 Km
Morning sightseeing at the Panchen Lama's Tashilhumpu Monastery. Drive to Gyantse and visit the Kumbum Stupa & Phalkor Monastery. Stay overnight at the Hotel.
Day 05 Gyantse – Lhasa (3,650m): 261 Km
Full-day picturesque drive crossing over Karola (5,010m), Kambala (4,749m), Colorful Yamdrok-Tso Lake, and the Tibetan lifeline river Brahma Putra (Yarlung Tsangpo) – Stay overnight at Flora Hotel.
Day 06-07: Sightseeing In Lhasa
Two full days of sightseeing tours to Lhasa, including Jokhang Temple, Barkhor Bazaar, And Potala Palace Drepung & Sera Monasteries. Stay overnight at Hotel.
Day 08: Lhasa – Kathmandu:
Early morning drive to Gonggar airport or train station for your departure flight to Kathmandu or your onward destination to Mainland China.
Why US
MyEverestTrip is a Nepalese Travel and Trekking Agency based in Kathmandu. We have been operating in different trekking regions for more than a decade, traveling with hundreds of trekkers and travelers all around the world.
With the pure intention to bring trekkers to Nepal's safety and comfort, we have an entire team of travel planer, guides, and porters. We also have connections to hotels and restaurant lines all over Nepal for ensuring that our trekkers get the best possible facilities.   
So, here is the reason why you should travel with MyEverestTrip.  
Customize your itinerary:
We have designed a well-planned Itinerary for all travel destinations around Nepal. However, this Itinerary is customizable as per the need and requests of our trekkers. Just let us know when and how long you are staying so that we can arrange the rest. 
Our Expert guide: 
Although all travel agency claims to have a good guide, many of them are not informed about the place you are traveling to. However, MyEverestTrip has its own licensed guide in Nepal. They have been working in this field for over three decades, collecting all the information about the place/ culture, and learning to keep the travelers safe. Also, our guide is good at the English language. Upon special request, we can even hire a guide who can speak Chinese and other European languages for trekking in Nepal.
Fair and reasonable Cost:
MyEverestTrip has been known for its very economic trek packages in Nepal. You can compare the price we offer with any other travel agency in Nepal and only book with us if you are satisfied with our cost. We try to include all needed expenses during the tour so that you will not be overwhelmed with hidden expenses after the packages are booked. 
Your safety is our priority:
Obviously, the safety of our trekkers and our team is the utmost priority of MyEverestTrip. Our guide and porters who shall accompany you for the trip will have insurance of their own. We also encourage Travel insurance for our trekkers. Our treks and trip have been so designed that you only walk an appropriate distance. In any case of emergency, you will always have our back.
Responsible and Eco-Friendly 
MyEverestTrip operates with the belief in responsible tourism. This includes 
We are transparent about the services covered on the trip. There shall be no hidden cost (informed in advance if there's any)

We cover all the places that have been promised before the trek (the trend of skipping places once you book the package has to be discouraged). 

All our guides and porter are above 18yrs. We highly discourage child labor in the tourism industry

We do not leave any wastage behind on the trekking routes. We either dispose of the waste appropriately or carry them back with us and send it to the municipality

We do not engage in any activities that affect the people in the trek places of Nepal we stay.  
What's included
China/Tibet Visa Fee
Airport Pickup/ drop service
Hotel Accommodation on twin sharing basis
Daily Breakfast
Private Transportation by jeep/van as per the group size
Necessary Tibet Travel Permit
Sightseeing and Entrance fees as per the itinerary
English-speaking Tibetan guide
All the Government and local taxes.
What's not included
Lunch and Dinner.
Insurance of any kind.
Personal expenses like beverage, mineral water, and tips.
Natural and political disturbance and unforeseen circumstances.
Choose a Private Trip
If you already know who you would like to take your adventure with and would prefer to enjoy your 'My Everest Trip' experience with your own group of friends, then we've got good news! All of our trips are also available as private adventures! Our private adventure specialists are on hand to give you a quote or talk you through some of the different options that we offer.
So feel free to give us a call on +977 9851069558 or Email us at [email protected]
Reviews
If you have already travelled with us and want to share your story and experiences to the world please send us your experiences by cliking the button below:
These reviews are from the travellers who have travelled with us previously.
Trip to Tibet
Without My Everest Trip, this wonderful Tibet trip would not have been possible. To enter Tibet the trip must be prearranged and you should always be accompanied by a guide. My Everest Trip has many years of experience in arranging Tibet tours which is very important for a trip like this. There are many formalities connected to this tour but Puru takes care of all the permits required and offered me great assistance in order to be well prepared for everything. My guide was a kind spirit as Puru only hires the best people.
This tour was an amazing experience. The roof of the world and the peaks of the Himalayas scattered around make you feel small and insignificant yet connected to the higher powers. The five days drive offers scenic views of great beauty leading to two days of sightseeing in Lhasa. Just magnificent.
Choosing a reliable operator for this kind of tour is of paramount importance, therefore I would at all-time recommend My Everest Trip. They offer a great experience and the best service you could wish for, always make you feel special. I would not hesitate for booking a tour in the future with Puru and his team at My Everest Trip.
Thank You!
We are your ultimate adventure partner.
MyEverestTrip is a reliable, Eco-friendly, and experienced tour company in Nepal – so if you're looking for the ultimate  Himalayan adventure, you've come to the right place. Our seasoned guides offer mountain trekking and peak climbing across Nepal, Bhutan, and Tibet – as well as a myriad of jungle safaris, sightseeing, bungee jumping, cycling, and paragliding packages. So to learn more about us click below and choose us as your ultimate adventure partner! Learn More About Us
Why Book With Us
70% Repeat Customers
Guaranteed Departures
Team of destinations Experts
Competitive Prices
99% Success Rate
Places of attractions, travel tips, news and more.Recent From Our Blog
April is a great time to trek in Nepal, with stable weather conditions, clear skies, and blooming rhododendron forests. Here are the top 5 trekking packages for April 2023 that offer a mix of adventure, stunning scenery, and cultural immersion. Everest Base Camp Trek 12 Days Duration: 12 days Max Elevation: 5,545m The Everest Base…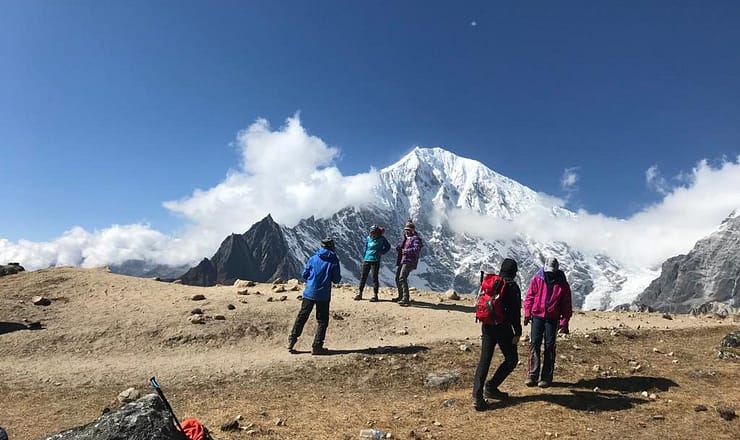 Know about the major Highlights of Langtang Valley Trekking before you book your trip. This article gives you an overview of the Langtang trekking route, including difficulty level, the best time for the Trek, walking hours, packing lists, permits and guide porter services. Let's imagine a place that has a great mountain range in the…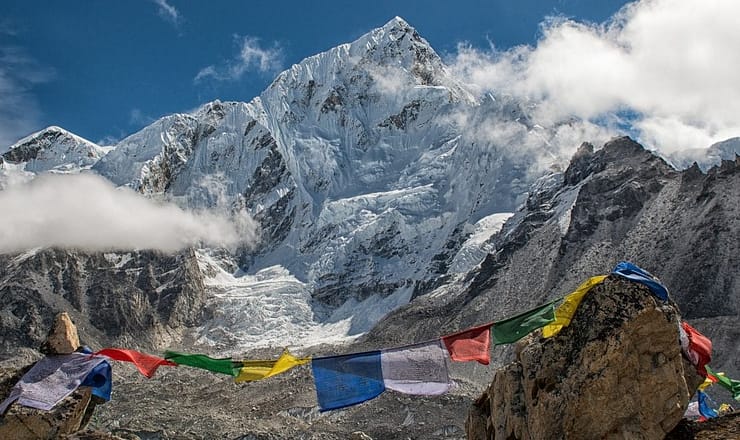 If you plan to trek in Nepal soon and want to know about the top Nepal trekking packages for 2023, this post is for your comfort.