Overview
The Manaslu and Tsum Valley trek takes you on an exciting journey to the sacred and hidden Tsum Valley. Consumed by the alluring panorama of Ganesh Himal ranges, Tsum Valley only opened for trekking a decade ago, so it is guaranteed to provide you with an experience of 'untouched Nepal'.
The Manaslu trek starts from Arughat, where you will begin by passing through the first of three different climate zones: tropical, temperate, and polar – all of which can be experienced in a single day. From Arughat we will follow the Manaslu Circuit until Jagat – where we will head north to Tsum Valley. Along the way, you walk through pine and rhododendron forests, as well as pastureland where you will witness various animals such as yaks and blue sheep.
Seated in the lap of the Himalayas, amid the panorama of Ganesh Himal (7422m) and Shringi Himal (7161m), Tsum Valley is vibrant with Tsumba culture – giving you a true insight into the Buddhist culture that thrives along with Nepal and Tibet border. On this spiritual journey, we will visit Mu Gompa – the largest monastery in the region, which houses many monks and ancient Buddhist texts on its premises. The trek also reaches a number of nunneries, including Rachen Gompa, which houses hundreds of nuns and is illustrated with ancient Buddhist paintings across its walls.
This trip is further heightened by the opportunities you have along the way to stay in Tsum Valley homestays. So as well as experiencing the spirit, nature, and challenge of the valley, you will also get to share the tradition and culture with the local people in their homes, whilst enjoying their food and stories along the way.
My Everest Trip is a highly professional team, whose mission is to make your trekking experience unforgettable. With us, you will not have to worry about your safety issues or Tsum Valley permits, as our friendly team will ensure this is all organized for you. So for more information about the Manaslu circuit trek cost or difficulty, please feel free to get in touch with a member of our friendly team – who will also be happy to provide you with a Manaslu Tsum Valley Trek Map, to show you the heights you will reach on your journey. Or if you would like to read a personal account of what it's like to join this adventure, you can check out our Tsum Valley trek blog below.
Read More
Read Less
Your Itinerary
Day 01: Arrival in Kathmandu (1,310m/4,298ft)| O/N at 3 Star Hotel (A,D) 
On arrival, a friendly member of our team will pick you up at the airport and transfer you to your hotel in Thamel, Kathmandu, where you are free to spend the day exploring the capital.
Day 02: Sightseeing in Kathmandu valley|8 Hrs|O/N at 3 Star Hotel (A, B, D)
Today, we will spend the whole day sightseeing around Kathmandu valley. We will take tours of Kathmandu Durbar Square, Bhaktapur Durbar Square, and Patan Durbar Square. In the evening you will meet your fellow trekkers and meet your guide to be briefed about your trek.
Day 03: Drive to Arughat (700m/2297ft)|O/N at Tea House(A,B,L,D)
Driving along the beautiful Trishuli River, we journey from Kathmandu to Dhading. Our scenic drive will take in the beautiful Himalayas and lovely countryside. This is also the starting point of the Manaslu Circuit trek.
Day 04: Trek to Liding (860m/2821ft)|4-5 Hrs |O/N at House (A,B,L,D)
On the first day of our trek, we will be heading to Liding (860 m) from Arughat. We will trek through tropical and subtropical forests, as well as small remote villages along the bank of Budhi Gandaki River to reach Liding. The trail becomes steeper as we walk, with waterfalls and rivers delighting us along the way.
Day 05: Trek to Machha Khola (930m/ 3051ft)|5-6 Hrs|O/N at Tea House (A,B,L,D)
We will trek uphill through dense rhododendron and juniper forests to reach Lapu Besi. We continue our trek and pass some villages, streams, and waterfalls before we reach Machha Khola (930 m).
Day 06: Trek to Jagat (1410m/4625ft)|6-7 Hrs|O/N at Tea House(A,B,L,D)
Passing lush forests of rhododendrons, sal, chilaune, and juniper, we reach Khorla Beshi. We continue our uphill trek and pass Khola Bensi which will lead us to Jagat. Climbing up some stone stairs, we reach the village of Jagat – a resting point for both Annapurna and Manaslu circuit trekkers.
Day 07: Trek to Lokpa(2040m/6692ft)|5-6 Hrs |O/N at Tea House (A,B,L,D)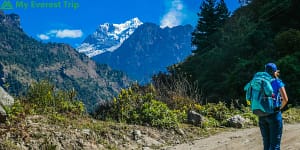 Trekking through ridges covered with prayer flags and Chortens, we will be introduced to Buddhist culture along the way. We will cross a couple of suspension bridges over the Budhi Gandaki River to reach the Gurung village of Philim. From Philim, we trek for a few hours, before reaching Lokpa (2040 m) where we will be resting for the night.
Day 08: Trek to Chumling (2363m/7753ft)|3-4 Hrs |O/N at Tea House (A,B,L,D)
As we are still in the lower Tsum Valley, we will be trekking for another couple of days to reach the upper Tsum Valley. Chasing the majestic panorama of Shringi Himal (7161m), we trek for 3-4 hours to reach Chumling (2363 m). On our way, we will trek along small water streams and cross a couple of wooden bridges. On arrival, we will see the traditional houses and beautiful stone-paved streets, for which Chumling is famed. This section is way easier than the Annapurna Base Camp trek.
Day 09: Trek to Chhokang Paro (3010m/9875ft)|8-9 Hrs |O/N at Tea House (A,B,L,D)
Today will be one of our most challenging days. On our 9-hours trek to Chhokang Paro, we will pass some small villages and relish the stunning view of the Ganesh Himal range before reaching Chhokang Paro. Chhokang Paro is a large village where we will find stone houses built under the shadow of cliffs, with farms growing maize, potatoes, and barley.
Day 10: Trek to Nile (3361m/11026ft)|4-5 Hrs|O/N at Tea House(A,B,L,D)
Trekking along Shiar Khola, we will pass a few villages to reach the Nile (3361 m). These villages have traditional houses with compounds built inside to house livestock. We'll also trek through rough ridges pass various monasteries along the way
Day 11: Trek to Mu Gompa (3700m/12139ft)|5-6 Hrs |O/N at Tea House (A, B, L, D)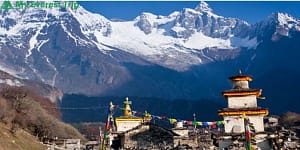 As we trek towards the upper Tsum valley, we will see some significant places in the region and Mu Gompa (3700 m) is one of them. Mu Gompa is a large monastery housing around 100 monks, located at the highest and farthest point in the Tsum valley. We will climb by Mani walls and walk alongside Yangdol Khola to reach Mu Gompa – filled with ancient Buddhist culture. On our way, we will come across several yak herds carrying goods to the local villages.
Day 12: Trek to Rachen Gompa (3240m/10629ft)|4-5 Hrs|O/N at Tea House (A,B,L,D)
Today, we trek downhill to Rachen Gompa (3240 m) which is a nunnery in the lap of the Himalayas. Relishing the stunning view of Punchen Himal, we will trek through alpine forests for 4-5 hours to reach Rachen Gompa. The Gompa houses thousands of clay-molded statues of Avalokiteshvara and also has rich Buddhist paintings on the inside. Every household in the Tsum Valley has at least one family member a nun or a monk.
Day 13: Trek to Domje (2440m/8005ft)|6-7 Hrs |O/N at Tea House (A,B,L,D)
Enjoy the alluring view of Ganesh Himal (7422m) as we trek downhill to Domje (2440 m) – passing through Chhokang Paro. During our 7-hour trek, we will cross a couple of wooden bridges over small water streams. Upon reaching Domje, we can visit the Tibetan herbal medicine clinic and school.
Day 14: Trek to Gumba Lungdang (3200m/10498ft)|6-7 Hrs |O/N at Tea House (A,B,L,D)
Today, we will trek towards another monastery, Gumba Lungdang, which houses some 40 nuns. We will walk through pine and rhododendron forest following a steep, zigzag trail. We will also hike up to Ganesh Himal Base Camp from where we will be treated to a magnificent vista of the Ganesh Himal range. We will then hike back to Gumba Lungdang for the night.
Day 15: Trek to Ripchet (2468m/8097ft)|5-6 Hrs|O/N at Tea House (A,B,L,D)
Trekking through rough ridges, we pass several water streams, waterfalls, and small Himalayan villages to reach Ripchet (2468 m) – a fertile valley with good farmlands.
Day 16: Trek to Dobhan (1070m/3510ft)|7-8 Hrs|O/N at Tea House(A,B,L,D)
Trekking through subtropical regions, we will cross a couple of wooden bridges to reach Dobhan. During the 7-8 hours of trek, we will stumble across some remote villages where we can enjoy lunch. Form here, instead of taking the Annapurna Circuit trek, we take the same way back.
Day 17: Trek to Soti Khola (815m/7533ft)|8-9 Hrs |O/N at Tea House (A,B,L,D)
Trekking along the Soti River, we will enter dense forests of rhododendron, sal, chilaune, and pine to reach the village of Soti Khola (815 m)- after 8-9 hours of trekking. On our way, we will see cattle grazing in the field as animal husbandry is a common occupation in this region.
Day 18: Trek to Arughat (700m/2297ft)|4-5 Hrs|O/N at Tea House (A,B,L,D)
After more than two weeks of trekking, we will finally head back to Arughat. Today is your last day of the trek. Relishing the vista of the Himalayas, we will trek for 4-5 hours to reach Arughat.
Day 19: Return to Kathmandu |8 Hrs|O/N at 3 Star Hotel (A, B, L, D)
Driving along the Trishuli River, we head back to Kathmandu for your departure the following day. On arrival, you are free to spend your final day exploring the city.
Day 20: Departure|(B)
On your final day, a friendly member of our team will drop you at Tribhuvan International Airport, will be plenty of time for you to connect with your scheduled flight.
Additional Info
Manaslu Circuit and Tsum valley trekking difficulty 
Tsum Valley Trek is a moderate to highly tough trek. There are many up and downhill which makes it a bit difficult for both novice and professional trekkers. 
The weather of TSUM becomes more difficult for normal trekkers throughout the winter season. During the trip, the cold wind and snowfall make things difficult. You can wait for the typical trekking season, which is between autumn and spring.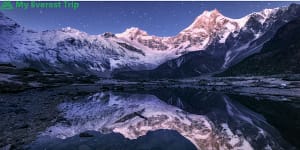 TSUM valley and altitude sickness
Altitude sickness might be another probable problem during this Manaslu and TSUM valley trek. As you have to cross Manaslu Larkya La Pass (5165m) at this altitude symptoms of altitude sickness are seen such as dizziness, nausea, and headache. Drinking plenty of water and coffee may help to cope with it. If you are already facing altitude sickness then make sure you are sufficiently acclimatized for a couple of days at a lower altitude. 
Another factor that determines the difficulty of a Manaslu and TSUM valley trek is the weather. You can avoid dealing with poor weather conditions by choosing the optimal time to go trekking. The greatest season to go trekking is in the autumn and spring, between October and April. You can enjoy clear mountain views and calm weather during this season.
However, the return trek is rewarding with extensive downhill to come back to a lower altitude which is obviously warmer. Back trekking is not that arduous or difficult, as you enjoy the scenery and beauty of the Himalayas
Also, check the Short Everest Trek for an easier trek in Nepal.
2. Best time to visit Tsum valley
If we search for the best season for Manaslu and TSUM valley trek then it's spring and autumn. It is also applied to all other treks in Nepal like the Langtang Valley trek. 
During this season, the days are warm and sunny with a clear sky which makes your Manaslu TSUM Valley Trek Itinerary smooth and full of joy. In the month of April and May, hills are covered by the blooming of several wildflowers along with the heavenly beauty of the rhododendron which is the national flower of Nepal. 
At lower altitudes, your trekking routes consist of agricultural land with green valleys. As you go higher and higher there are terrains of hilly land with similar Tibetan arid plateau. During trekking season early morning and late-night become slightly chilled. If you trek during spring and autumn there is less chance of rain, the weather isn't too cold, and the skies become clear. Rhododendrons provide a magnificent backdrop to the hills throughout this season. You will have the opportunity to see snow-capped mountains and wildflowers (just as in Ghorepani Poonhill Trek) as per our Manaslu TSUM Valley Trekking Itinerary. These are the region's uniqueness. 
Trekking during monsoon season i.e. June -August, weather becomes cloudy with the higher rainy frequency which limits your Manaslu TSUM trek. As the rain begins Route becomes muddy in the lower area and slippery on the hilly slope. Most of the day sky is covered by clouds which block the scenery of the landscape and mountains. Temperatures are not a problem in this season but slippery routes make it difficult to trek. 
The Winter season becomes tough for the normal trekkers as the temperature drops to minus degrees. In the months of December to March, there are high chances of cold wind. The many Himalayas are seen as skies are clean during the day but the freezing temperatures during morning and night make it difficult to trek.
Frequent snowfall on the trekking route makes you tough. Trekking during winter is probably not a good idea, so we recommend you to visit during spring and autumn. 
3. Tsum valley Nepal trekking accommodation
During trekking to Tsum valley trekking at lower altitude accommodation includes an overnight stay in the Lodge where you can choose varieties of accommodations available there. 
As you go up the Manaslu TSUM valley, there are many teahouses where you can spend overnight peacefully. Many traditional hotels in TSUM valley are available which facilitate the night stay. Rooms are made from wood and consist of two to three beds with foam mattresses. During the peak season of Manaslu Circuit and TSUM Valley trekking, you might have to share a room with other fellow trekkers. There is one washroom per house which might be unsatisfying for you as there is no attached washroom and modern facilities. Some tea houses provide warm water by solar power but most of them provide warm water from a traditional oven. These houses provide you with typical Nepalese and Tibetan dishes. Breakfast is usually egg, bread with warm tea and coffee. 
4. Tsum valley entry permits
If you are planning to Manaslu Circuit and TSUM Valley trekking, then you need basically two types of permits and these are
Manaslu conservation area project(MCAP) permit:
During peak season, the Manaslu Permit costs $ 70.00 per person for the first week and US$ 10.00 per day after that. If you travel during the off-season, this permit costs $50.00 per person for the first week and $7.00 each day thereafter.
Restricted Area Permit:
TSUM valley lies within the restricted region of Nepal, so you will need a restricted area permit. This permit is necessary to cross Jagat (there's a check-post). This restricted area permit is only issued to group trekkers (more than two) accompanied by a licensed trek guide. The trekkers need to get this permit from the Department of Immigration, Kathmandu and require a long list of documents. Your travel agency (Himalayan masters) will assist you in getting the restricted area permit. The cost is:
September – November: USD 40 per person/week, and USD 7 per person/day (beyond one week)
 December – August: USD 30 per person/week, and USD 7 per person/day (beyond one week)
You might also need an Annapurna Conservation area permit if you take the route of the Annapurna Circuit trek.
Why US
MyEverestTrip is a Nepalese Travel and Trekking Agency based in Kathmandu. We have been operating in different trekking regions for more than a decade, traveling with hundreds of trekkers and travelers all around the world.
With the pure intention to bring trekkers to Nepal's safety and comfort, we have an entire team of travel planer, guides, and porters. We also have connections to hotels and restaurant lines all over Nepal for ensuring that our trekkers get the best possible facilities.   
So, here is the reason why you should travel with MyEverestTrip.  
Customize your itinerary:
We have designed a well-planned Itinerary for all travel destinations around Nepal. However, this Itinerary is customizable as per the need and requests of our trekkers. Just let us know when and how long you are staying so that we can arrange the rest. 
Our Expert guide: 
Although all travel agency claims to have a good guide, many of them are not informed about the place you are traveling to. However, MyEverestTrip has its own licensed guide in Nepal. They have been working in this field for over three decades, collecting all the information about the place/ culture, and learning to keep the travelers safe. Also, our guide is good at the English language. Upon special request, we can even hire a guide who can speak Chinese and other European languages for trekking in Nepal.
Fair and reasonable Cost:
MyEverestTrip has been known for its very economic trek packages in Nepal. You can compare the price we offer with any other travel agency in Nepal and only book with us if you are satisfied with our cost. We try to include all needed expenses during the tour so that you will not be overwhelmed with hidden expenses after the packages are booked. 
Your safety is our priority:
Obviously, the safety of our trekkers and our team is the utmost priority of MyEverestTrip. Our guide and porters who shall accompany you for the trip will have insurance of their own. We also encourage Travel insurance for our trekkers. Our treks and trip have been so designed that you only walk an appropriate distance. In any case of emergency, you will always have our back.
Responsible and Eco-Friendly 
MyEverestTrip operates with the belief in responsible tourism. This includes 
We are transparent about the services covered on the trip. There shall be no hidden cost (informed in advance if there's any)

We cover all the places that have been promised before the trek (the trend of skipping places once you book the package has to be discouraged). 

All our guides and porter are above 18yrs. We highly discourage child labor in the tourism industry

We do not leave any wastage behind on the trekking routes. We either dispose of the waste appropriately or carry them back with us and send it to the municipality

We do not engage in any activities that affect the people in the trek places of Nepal we stay.  
FAQ
1. How long is the Tsum valley trek in Nepal?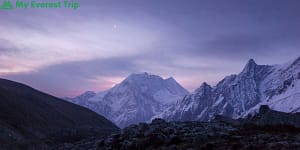 It takes about a minimum of 10 days to 16 days to complete the Tsum valley trek. It depends upon your physical strength and ability. As you trek more hours daily then you can shorten your trekking days. 
2. What is the highest altitude of the Tsum valley trek? 
The highest altitude of the Tsum valley trek is 3700m. Although this is not a very high altitude in comparison to Everest Base Camp, the journey isn't going to be easy. At this altitude, the architecture of the land is sloppy which makes it difficult to trek. 
3. Why is Tsum valley Restricted? 
Tsum valley holds many traditional distinct cultures, norms, and values of local people, and to protect these historical cultures, it is listed as a restricted area. Only government-authorized agencies can apply for Tsum valley restricted permits. 
During this trial, most of the routes are under Manaslu Conservation Area and everything is uncertain in these areas. So by considering your safety the government listed it as a restricted area. Nearby Tibetan border is also a cause of restriction.  
4. Is there Wi-Fi in Tsum valley? 
Wi-Fi facility on this trek is limited and you must know this before your trek. Few places like Chhekampar and Nile village provide WiFi facilities. Once you move to a more remote area of TSUM village, there shall not be any Wi-Fi. You can use the mobile data of NTC and NCell. 
5. Is it possible to trek Tsum valley independently?
According to the Nepal Tourism Board, a trek requires at least two participants in a group, as well as an authorized guide. So, no solo trekking is not allowed in TSUM valley. However, MyEverestTrip might be able to make some arrangements for you.  
Equipment Checklist
Light and expedition weight thermal tops
Sunglasses with UV protection
Fleece jacket or pullover
Sleeping bag rated to 0 degrees (3/4 season)
Fleece Wind-Stopper jacket (optional)
Head lamp (eg Petzl) spare bulbs & batteries
Lightweight thermal gloves
Small padlock to lock trek bag
Underwear (4)
Basic First Aid Kit (see First Aid Medicine below)
Waterproof shell jacket (preferably breathable fabric)
Plastic bags – for keeping items dry inside trek bag
Shorts (2)
Daypack (35-40 litres/2500-3000 cubic inches)
Lightweight cotton long trousers/pants
Camping mattress, eg thermarest pad
Light and expedition weight thermal bottoms
Water bottles (2)
Sun hat or scarf
Toiletries
Warm fleece hat or light balaclava
Small wash towel
T-shirts (2)
Footwear appropriate to the trip
Thin, lightweight (inner socks) (4)
Waterproof shell trousers/pants (preferably breathable fabric)
Map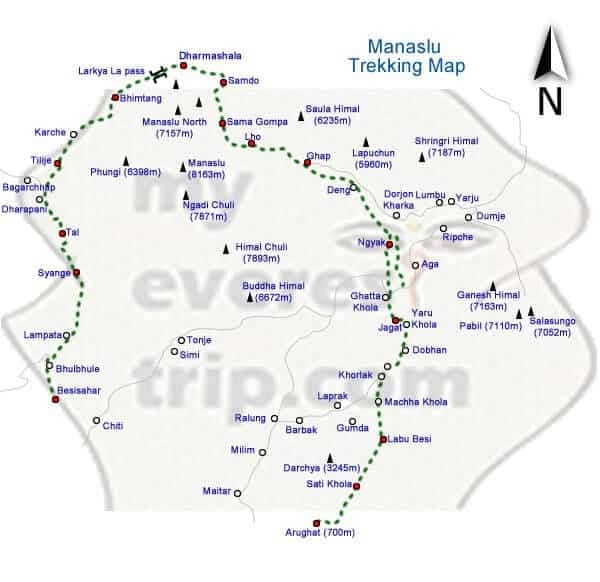 What's included
Airport/hotel pick up and drop off by private car
At least two nights 3-star hotel in Kathmandu bed and Breakfast plan
Meals on full board (breakfast, lunch, and dinner) in whole trekking
Kathmandu -Soti Khola – Syange – Kathmandu By local Bus / By jeep up to your request
Trekking map
An experienced Government license holder guide
Trekking porter/Sherpa who will carry your bags during the trekking
Insurance, salary, equipment, transportation, local tax for guide and porter
Group medical supplies (first aid kit will be available)
All necessary paper works and national park entry permits
Travel and rescue arrangement
TIMS (Trekkers' Information Management System)
All government taxes and tourist service charge
What's not included
Meals in Kathmandu before and after trekking, allowing US$ 15 – US$ 20 per day
Your travel insurance ( Rescue )
Nepal entry visa fee.
Tips for trekking staff and driver
Drinks (hot, cold, and alcoholic)
Personal shopping and laundry etc
Personal trekking equipment.
Choose a Private Trip
If you already know who you would like to take your adventure with and would prefer to enjoy your 'My Everest Trip' experience with your own group of friends, then we've got good news! All of our trips are also available as private adventures! Our private adventure specialists are on hand to give you a quote or talk you through some of the different options that we offer.
So feel free to give us a call on +977 9851069558 or Email us at [email protected]
Reviews
If you have already travelled with us and want to share your story and experiences to the world please send us your experiences by cliking the button below:
Package Summary
An exciting journey to the sacred and hidden Tsum Valley
Pass through three different climate zones
Walkthrough pine and rhododendron forest
Gain insight into Buddhist culture.
We are your ultimate adventure partner.
MyEverestTrip is a reliable, Eco-friendly, and experienced tour company in Nepal – so if you're looking for the ultimate  Himalayan adventure, you've come to the right place. Our seasoned guides offer mountain trekking and peak climbing across Nepal, Bhutan, and Tibet – as well as a myriad of jungle safaris, sightseeing, bungee jumping, cycling, and paragliding packages. So to learn more about us click below and choose us as your ultimate adventure partner! Learn More About Us
Why Book With Us
70% Repeat Customers
Guaranteed Departures
Team of destinations Experts
Competitive Prices
99% Success Rate
Places of attractions, travel tips, news and more.Recent From Our Blog
Once you've done the Everest base camp trek, the next most popular trek in the world is the Annapurna trek in Nepal. A goddess in Hindu mythology, "Ma Annapurna," whose name means "full of grains" or "giver of sustenance," is said to have given the peak its current name. The Annapurna Base Camp Trek is…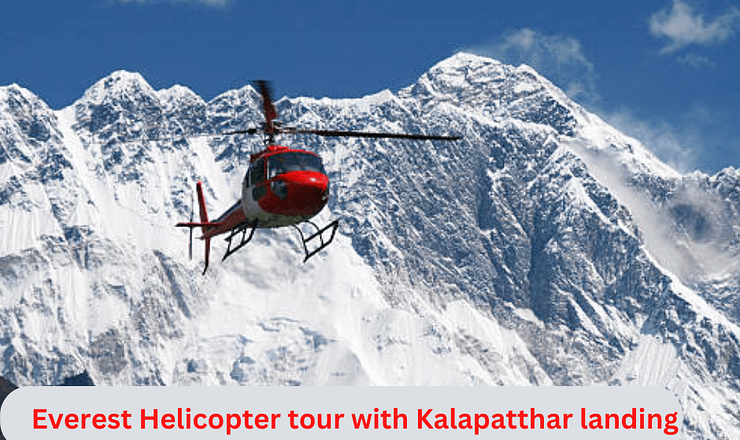 Are you dreaming of Everest Helicopter Tour With Landing at Kalapathar to see Mount Everest? If yes, a Helicopter tour to Everest is the best option. The Everest Base Camp Helicopter Tour with Landing at Kalapathar is the most popular helicopter ride in Nepal. The helicopter tour is a single-day package starting from Kathmandu airport…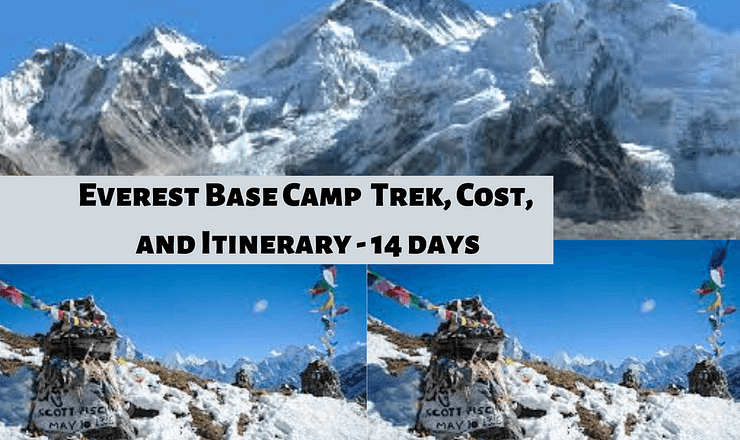 Everest Base Camp Trek Overview The Everest Base Camp trek journey is a top-tier adventure since it leads you to the base of the world's tallest mountain, Everest (8,848.68 m/29,029ft). Traveling through stunning high-altitude landscapes, high-altitude wildlife, traditional Sherpa culture, Buddhist monasteries, and snow-capped mountains, this tour will offer you a natural thrill at an…